When you think about celebrating Valentine's day in India, what are the few things that immediately come to your mind? Red roses, a chocolate box, gifts, a long drive, and maybe a dinner date. But, what else? Have you ever thought of spending some time away from the crowded part of urban India?
This Valentine's day, spend some time away from your busy life in secluded and serene romantic places. Below, we have listed the ten most romantic Indian destinations where you can spice up your love life.
Amidst the chaos of Mumbai's hectic lifestyle, every couple needs a special place to spend this Valentine's day in peace. And thankfully, the city is never out of beautiful places to go with your beloved. Walk hand in hand alongside the Marine Drive or enjoy the picturesque sunset view. Versova Rocky Beach is another famous couple spot to enjoy some peaceful time alone. Just opposite the beach is the well-known Jamjar Diner with eye-catching decor.
Here, couples can enjoy a variety of delicacies in each other's company. Besides, Hanging Gardens, Chhota Kashmir, and Madh Island Beach are other popular destinations where couples can spend this 14th February.
If you're willing to celebrate this Valentine's day in India, then which place can be better than Shimla? A beautiful hill station tucked in the lap of the Himalayas, Shimla is adorned with snug cottages, snow-capped peaks, and dense greenery.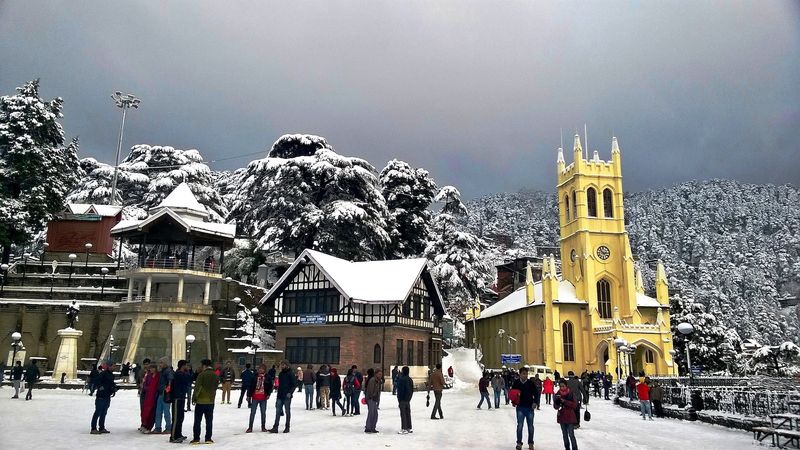 Tourists can also find a variety of flora and fauna here. Couples can enjoy panoramic views at the Naldehra Peak, skiing and horse riding at Kufri, and shopping at the Mall Road. Gaiety Theatre is another famous destination where couples can witness the art and culture of Shimla. Overall, the town is a perfect getaway option for couples to spice up their romantic moments with each other.
This list of popular destinations to celebrate Valentine's day in India is incomplete without mentioning Manali. Tucked in the northern part of Kullu Valley, Manali boasts beautiful panoramic views, cozy accommodation options, and fun activities.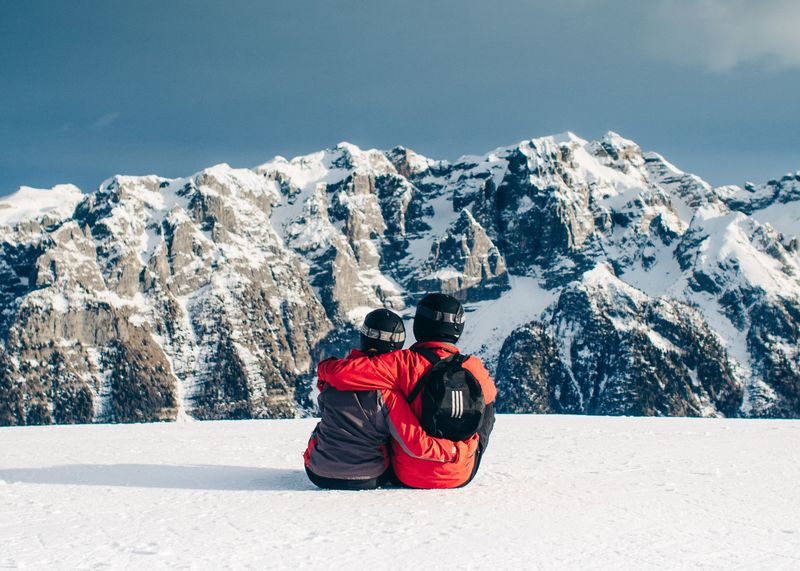 Enjoy horse riding, paragliding, and Jeep Safaris in the famous Solang Valey. Visit the ancient Hadimba Devi Temple or enjoy the picturesque views at the serene Jogini Waterfall. Rohtang Pass is another popular destination to enjoy beautiful landscape views. Moreover, you'll never face any problem finding top-rated hotels in Manali for couples. This town has everything to make this Valentine's day memorable for you and your loved one.
The next popular destination to celebrate this Valentine's day in India is Agra. Now, what can be better than celebrating the lovers' day in the city of love itself? Situated on the south bank of the holy river Yamuna is the famous Taj Mahal- an embodiment of true love and passion.
It's one of the finest architectural masterpieces of the Mughal dynasty and worth visiting with your partner. Walkthrough the mighty Agra Fort and strengthen your bond with each other. Go for a romantic boat ride in Keetham Lake and soak in nature's beauty. Kinari Bazaar, Sadar Bazaar, and Munro Road are also some of the worth-visiting spots with your beloved.
Spending a romantic holiday in Goa is almost every couple's dream. So, why not fulfill it this Valentine's day in India? Heaven for beach lovers, nightclubs, and ancient monuments, Goa has a lot to offer. One of the most exotic and worth-visiting beaches for couples is the famous Butterfly beach.
Couples can enjoy Kayaking, Dolphin watching, and beautiful sunset views. Visit the famous Dudhsagar and Harvalem waterfalls to bask in nature's scenic beauty. Besides, Fort Aguada and Fort Tiracol will make you and your partner experience the luxury of the historic monarch era. Apart from that you can find best beach hotels in Goa for your comfortable stay too. So you don't need to worry about it and you can focus on your romantic date.

Another great place for lovers to celebrate this Valentine's day in India is Chandigarh. The city is full of tourist destinations, shopping places. One such romantic destination that offers a beautiful panoramic sunset view is the most-visited Sukhna Lake.
Stroll around the sides of the lake and enjoy the sight with your beloved. Spend some quality time admiring different types of flowers in the beautiful Leisure Valley. If you're a fan of amusement parks and want to try something thrilling this 14th February, then head over to Aqua Village with your loved one and enjoy various rides in the park. Apart from that you can find several luxurious hotels in Chandigarh as well where you can stay under your budget.

There is no lack of romantic places for couples living in Bhopal. So this Valentine's day in India, arrange a sweet date in the city and feel the romance in the air. Go for a romantic boat ride in the tranquil Upper Lake. Indulge in twin zip lining with your beloved or walk around the famous Sair Sapata.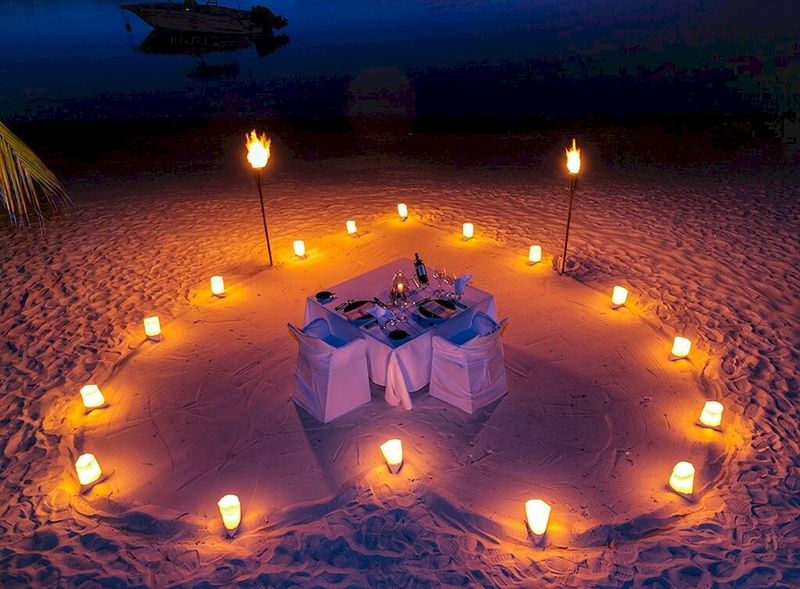 Starting from the foot of Manua Bhan Ki Tekri, the ropeway takes you to a small hill where a Jain Temple is situated. The ropeway offers a beautiful view of the city and is often crowded with love birds. Besides, other famous tourist destinations that couples can visit this Valentine's day include Rani Mahal, Van Vihar National Park, and Crescent Water Park.
If you live in Delhi and want to spend this Valentine's day peacefully, then you're in luck! There is a myriad of romantic destinations in this city. Hence, it is nothing less than a haven for people in love. Visit the famous Deer Park and forget about the pollution in the city! With well-trimmed gardens and a charming lake, it's the perfect place to spend some quality time together. Delhi Haat is another popular place among couples.
Here, you can buy various unique handicraft items. Visiting India Gate this 14th February might not sound like the best idea, but try going late at night, and you'll share an unforgettable experience. Besides, you can also visit the Garden Of Five Senses, Lodhi Garden, and Buddha Garden.
Although Amritsar might not come to you as the most romantic destination in India, it has its fair share of places where couples can spend some quality time together. One such destination is the famous Golden temple, where lovers can get blessings and spend time together in peace.
This Valentine's day in India, explore the water parks in the city and enjoy rides and other fun activities in the water. Couples can also visit the Jallianwala Bagh, Wagah Border, Harike Wetland and Bird Sanctuary, Maharaja Ranjit Singh Museum, and the Summer Palace of Maharaja Ranjit Singh. Besides, there are several Book Your Own Couple Hotels in Amritsar, which tourists can check out to book accommodation with their beloved.
Fire up your romantic life by celebrating this Valentine's day in India in Dharamshala. Walk around the meandering paths and relish nature's beauty. Get engrossed in the beautiful sunrises and sunsets of the town with your beloved.
Also, shop around the local markets and buy gifts for each. Visit the Library Of Tibetan Works & Archives and have a soothing experience basking in the air of tranquility and harmony. Enjoy the scenic beauty of the Bhagsunag Waterfall. Couples can also bathe in its cold water and visit the Bhagsunag temple to receive Lord Shiva's blessings. The Gyuto Monastery is another popular destination among tourists visiting with their partners.
Conclusion
Are you already mesmerized by the charm of these places? You must be! So, wait no more and choose your travel destination to spend this Valentine's day in India with your beloved, away from the hectic city life. All these places offer a variety of accommodation options for every budget so that you can plan your trip accordingly.