Planning to surprise your beloved with a Valentine's that is hard to forget? India is blessed with places that are more romantic than the romance itself. Overflowing with natural beauty and endowed with just the right climate that will have you wanting to stay there forever. There are an en number of places that can cater to your romantic endeavours, however, to make the job less cumbersome, we've cherry-picked the Best Places to go for Valentine's Day in India. Let these locations serve as a detour from your mundane life. Let them be a haven where you can spend a quality valentine's/ the day of love with the love of your life, away from all the worries of the world.
10 Best Places to go for Valentine's Day in India
Valentine's day, a romantic holiday destination and a lover that you cherish deeply is the perfect recipe to celebrate love. Here are our top 10 shortlisted destinations that can turn your valentine's celebration into everything you've seen in a movie, into everything you've ever dreamed of!
Our top romantic places include:
Munnar, The Green Royalty

Goa- The Epitome of Romance

Udaipur-Home to old-school Romance

Manali- The Love Station

Ooty- The City of Love

Alleppey- Love is in the Waters

Nainital- The Green Paradise

Srinagar- The Heaven on Earth

Pondicherry- The Paris of India

Mount Abu- The Oasis of Romance
Munnar, The Green Royalty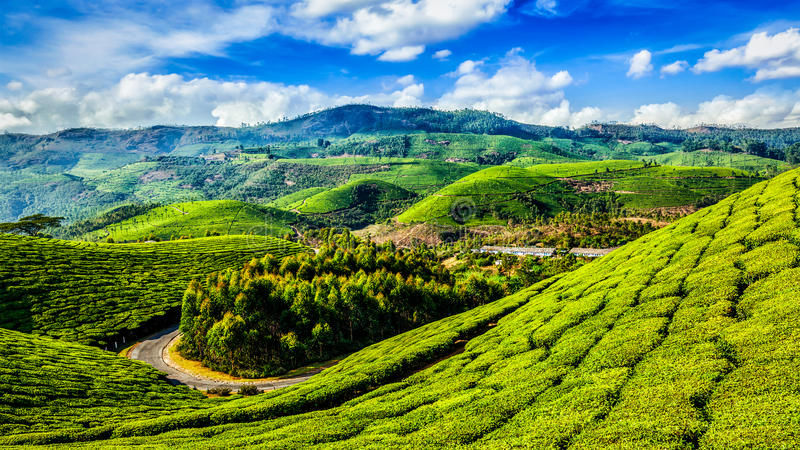 Nestled in Kerala, Munnar is the perfect destination for nature lovers who wish to fall in love with the greenery as much as they'd want to with each other. Its stretches of tea plantations and mesmerising waterfalls are the highlights of this hill station. Munnar is filled with romance to the brim, the reason why it is one of the favourite romantic sites down south. Take a trek to one of the waterfalls, go exploring the Eravikulam National Park, or take a tour of Munnar as a whole. This greenery-clad hill station will surely give you memories that will tug at your heart forever.
Goa, The Epitome of Romance
For couples, who want their Valentine's week to be their most happening experience, then Goa is the place to be!
This 'Party Capital of India' sees a huge influx of couples from around the globe all year long. Its array of beaches, a plethora of adventure activities, yummy seafood, and oh-so-happening nightlife, all give you a spectrum of options to shape your romantic escapade however you want. Goa caters to both the party animals and those looking for a serene and calm time alone. This versatility is what makes Goa one of the Best Places to go for Valentine's Day in India.
Udaipur, Home to Old-School Romance
Next in line amongst the most popular romantic places in India is Udaipur. Known for its serene lakes, the city also goes by the name of 'Venice of the East' and the 'City of Lakes'. It is as old as time forts and royal palaces add an ancient cum royal touch to everyone's romantic story, something that the lovers appreciate deeply. So, if you're fond of historical romances and want to add a royal spark to your own love story, then this lovers' day might be the perfect time to visit Udaipur. With your beloved, that is.
Manali, The Love Station
If people were asked to pick the first romantic location that comes to their mind when they think of a honeymoon, it would be Manali. Situated amidst the snow-laden hills of Himachal Pradesh, this beautiful hill station is one of the top destinations for romantic experiences. Valentine's day is the perfect time to plan a trip to Manali. Its lush green valleys, snowy peaks, and chilly weather are perfect for you to get closer, cosier, and more romantic than ever with each other. Manali offers plenty of adventure activities too that you can try with your partner.
Ooty, The City of Love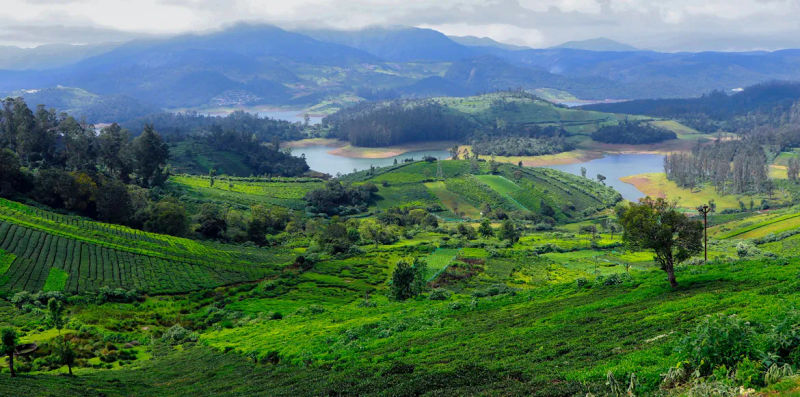 We cannot talk of romantic destinations and not mention Ooty in them. One of the most astounding locations in South India, Ooty is a must-visit place if you want to bask in the true essence of nature with your lover. Its unparalleled beauty, majestic hills, and ever-pleasant climate make it a favourite travel destination among couples. So, if you want to make this valentine's a memorable one for both your lover and yourself, then Ooty is one sure stop that will cater to all your romantic appetites like no other.
Alleppey, Love is in the Waters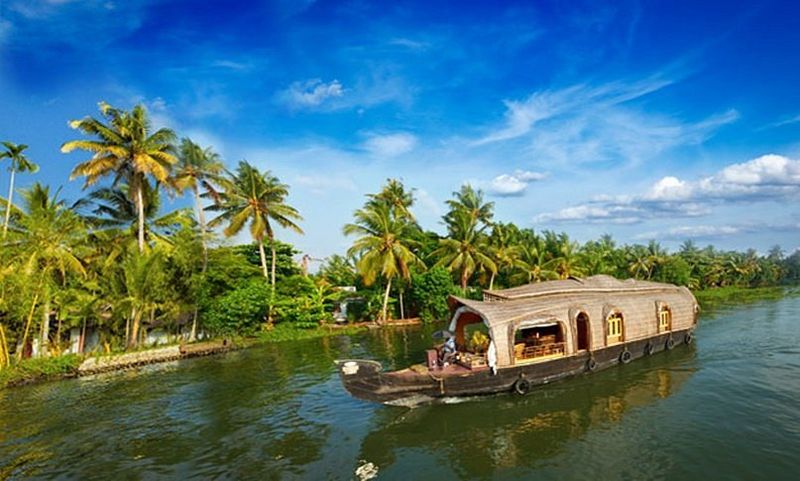 If your plan for this Valentine's includes spending a calm and relaxing holiday with your partner, then Alleppey is a choice you must consider to celebrate the day o. Known for its rejuvenating backwaters, Alleppey is a place that glorifies the true natural essence of India. Couples can even book houseboats and appreciate nature in its purest form. For those who would like to explore more of Alleppey's beauty and try out romantic things together, Krishnapuram Palace, Marari Beach, Alleppey Beach, etc are a few attractions that you must not miss.
Nainital, The Green Paradise
If you and your partner are suckers for beautiful views, then Nainital is a must-visit! This resort town is in the state of Uttarakhand. It is famous for its magnificent landscapes and an array of tourist attractions including Naini Lake, Naini Peak, Eco Cave Gardens, etc. Witnessing the romantic sunset, opting for some thrilling adventure activity, or going on a long romantic drive, for experiencing all these romantic things head to these romantic and reserved locations of Nainital, The trip to the awesome hill station will surely make your valentine's endeavor an unforgettable experience and bring you two closer than ever!
Srinagar, The Heaven on Earth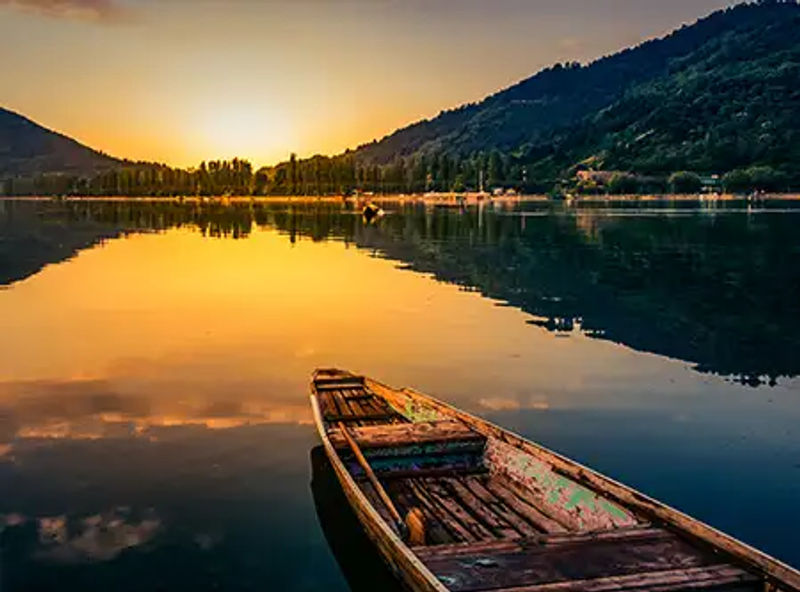 Srinagar is the summer capital of J&K. It is an excellent romantic haven for lovers. The heart of Kashmir, Srinagar is adorned with every possible gift of nature. Its picturesque valleys, serene rivers, and lakes, and beautiful gardens make Srinagar a beauty to behold. Spending your valentine's day special amidst the natural beauty of Kashmir is a dream of many thus making it a perfect place for a romantic getaway. Srinagar also offers a plethora of activities to tourists, thanks to its flourishing tourism industry!
Pondicherry, The Paris of India
Surrounded by the bay of Bengal and the state of Tamil Nadu, Pondicherry is a Union Territory in India. Popularly known as the Paris of India, Pondicherry attracts tourists for its highly spiritual ambiance, stretches of rocky beaches, backwaters, and the diverse variety of cuisines it has to offer. It is unique and one of the most alluring places to take your lover to. You can spend some quality time with your beloved while exploring the serene beaches, and age-old French colonies, or paying a visit to Sri Aurobindo Ashram. Enjoy your valentine's week in the warmth of this lovely city while you say goodbye to all the stresses of your life.
Mount Abu, The oasis of romance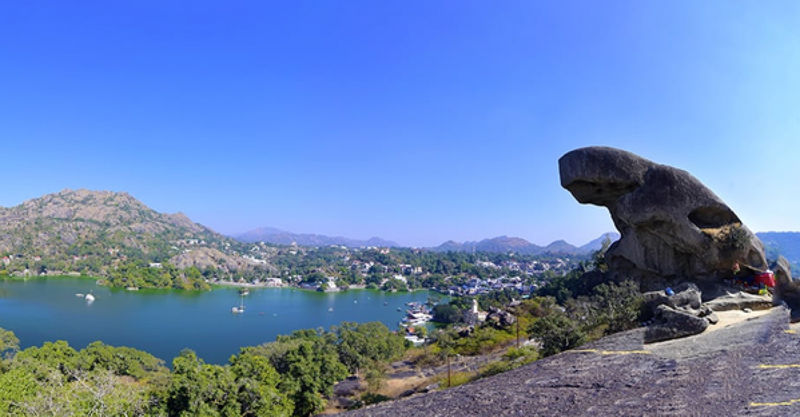 Last but not least, located in Rajasthan, Mount Abu is one of the most beautiful romantic spots. This beautiful hill station is home to a multitude of religious monuments, giving it a calm and serene image. Mount Abu is blessed with an ever-pleasant climate and a breathtaking view of the Aravalli Hills. It is like an Oasis amidst a desert. So, for people who want to enjoy a rather calm Valentine's day celebration in India, Mount Abu is a perfect choice.
Conclusion
So, this is a wrap of our recommendations for the Best Places to go for Valentine's Day in India. We aimed to streamline your scattered ideas toward one destination that would suit your romantic adventure. With all the information summarised here, you can work out the perfect little romantic getaway based on your and your partner's preferences. With each place having its own charismatic element, we hope you find the one that your love resonates the most with this Valentine's!