India is a world in itself. It is a land blessed with diversity, both in land and in people. All the places that this land has to offer have their own charm and magic. Some of these magnificent locations have an inherent feeling of love and offer a perfect opportunity to spend a romantic holiday with your beloved, away from your busy lives. The number of romantic places to visit in India is plenty, and going through each one of them can be quite bothersome.
So, here's our list of some must-visit romantic locations in India which include some of the most romantic places in the world. Pick the one that fits your mood and give your lover the romantic getaway that they deserve!
For people looking for romantic destinations in India, the first one on our list is Goa. The state that primarily thrives on its tourism industry is sure to give you the perfect getaway experience with your beloved. The state, though small, has a lot to offer to the tourists ranging from exquisite cuisine, serene beaches, religious places of worship, and ancient markers of its colonial past.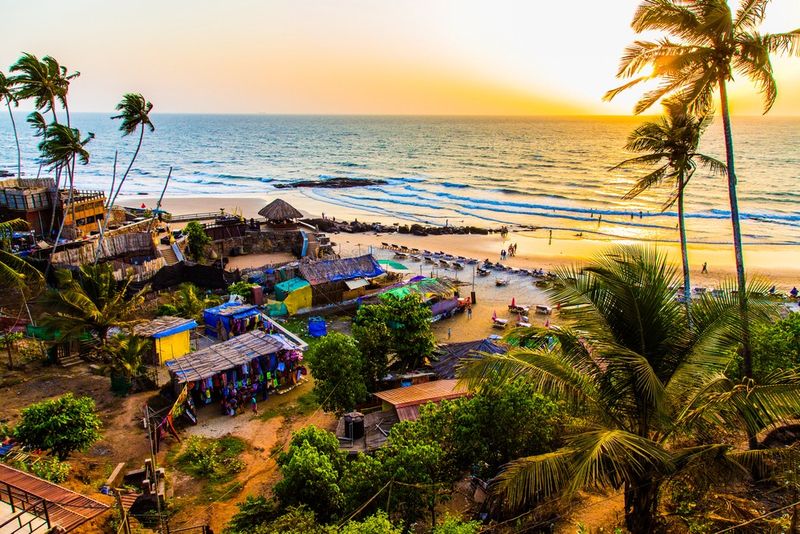 Goa is a vibrant honeymoon destination for couples, where you can decide to either party the night away with your partner or let the calming sound of the waves engulf you both as you spend some romantic time together, away from the busy nightlife
Where to stay?
Being renowned both indigenously and worldwide comes with quite a few perks, one of which is a well-maintained hospitality sector flowing with world-class resorts and hotels. Some of the best hotels in Goa with private pool include Resort Rio Baga, the Park Calangute, and many more.
Queen of all the romantic honeymoon destinations in India is Manali. This small resort town in Himachal Pradesh is a must-visit, for anyone who wants to experience the magnificence of nature and the coziness of a small town with their better half. The exciting part is that you can add in an array of fun activities from the likes of trekking, paragliding, river rafting, etc to give your romantic trip an adventurous turn that will have your faces beaming and hearts overflowing with adrenaline.
The Dhauladhar and Pir Panjal Ranges, the Rohtang Pass, the Solang Valley are a few popular tourist places that you must not miss. So, if you cannot decide among the numerous romantic places in India, you can go with Manali, for it is an option that will never disappoint!
Where to stay?
With a constant influx of tourists including both adventure enthusiasts and honeymooners, Manali has got a plethora of stay options for visitors. Among the most honeymoon-friendly hotels in Manali, some of our top recommendations include Hotel Central View, Manu Allaya Resort, and The Orchard Greens.
Adorning the banks of the Yamuna River, Agra is one of the most trending honeymoon places in India, owing to the glorious Taj Mahal which has been the epitome of immortal love. If you ever decide to visit this culturally rich city with your partner, the various other marvels that you can explore and appreciate together are the Agra Fort, Sheesh Mahal, Agra Art Gallery, etc.
Once done exploring the historical marvels, you can explore the vibrant local markets and yummy cuisines together all the while engulfed in the warmth of this lovely city!
So, if you are planning on touring some of the most incredible and romantic destinations in India, make sure to include Agra in the list!
Where to stay?
There is a multitude of Agra hotels for honeymooners to choose from based on their preference, budget, and sanitation. Hotel Taj Resort, Hotel Big Dream, ITC Mughal Agra are a few great choices that are perfect for spending a safe and romantic time together with your beloved.
Dharamshala is another wonderful location among the romantic places in India. It is one of the most beautiful places in Himachal Pradesh and offers a wide variety of options for couples to enjoy some quality time together. You can pay a visit to the Norbulingka Institute or admire the splendor of Triund Hill. Get a relaxing massage or go to the sunset point to see the charming hues of the sky as the sun waves you goodbye.
Pick the activities that you can enjoy doing with your partner and make memories that will stay with you!
Where to stay?
Himachal is blessed with romantic locations that are frequently visited by couples, Dharamshala is no exception. So, for all those couples, some of the top couple-friendly hotels in Dharamshala include the Divine Hima, Quartz Himalayan Brothers, Udechee Huts, Indraprastha Spa Resort, Couples Paradise Dharamshala, and many more.
Sitting less than a 2-hour road trip away from Mumbai is this picturesque hill station called Lonavala. It is a frequently visited and a favorite getaway spot for Mumbaikars. However, for couples who have never been here, Lonavala can prove to be a wonderful romantic haven. The town is the most glorious in the rainy season and exhibits the beauty of the western ghats and the numerous ancient fortresses.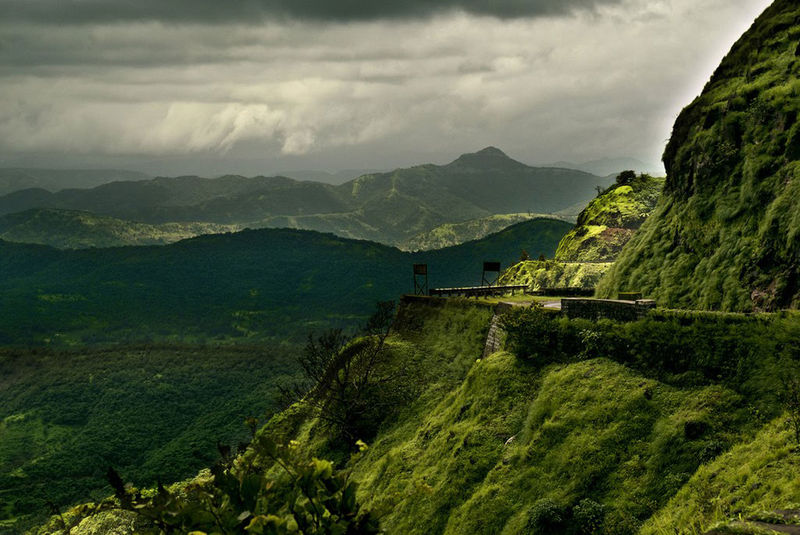 There are plenty of hidden places in Lonavala such as the Bhaja Caves, Tiger's leap, Rajmachi Fort, the Reverse waterfall, the Kune Falls, etc which would make for an amazing day out with your partner. Its all-natural glory, cool climate, and surrounding hills make it a proud member of the most romantic honeymoon destinations in India.
Where to stay?
Some of the popular Lonavala hotels that offer comfortable accommodation to couples include the Lagoona Resort, Orchard Resort, Fariyas Resort, and more. You can pick any of the above or look for another that fits your budget!
An extravagant addition to our list of beautiful places in India for honeymoon is Mumbai. The metropolitan may not sound like your typical romantic getaway, but it is overflowing with romance, thanks to Bollywood!
You can take a stroll down the Juhu beach, have a romantic candlelight dinner on a cruise, try Ice skating at Atria, go on a Roller-coaster ride at Essel World, enjoy a night walk at the Marine Drive, or take a stroll at the Madh Island. There are numerous different things to do in Mumbai that you can try with your partner. So, pick what you love and give your partner the best time that they'll remember forever!
Where to stay?
There is no scarcity of hotels in Mumbai. The Metropolitan has a variety of hotels for every type of traveler, couples included. Some of the best resorts cum hotels for couples in Mumbai include Manoribel Resort, Levels Resort Mumbai, Eskay Resorts, the Royal Garden Resort, etc.
Another scenic destination on our list of romantic hotspots in India is, Ooty. Short for Udhagamangalam, Ooty is another charming resort town in India, located in the state of Tamil Nadu. Ooty is among the most romantic destinations in India, that you must visit at least once in your lifetime.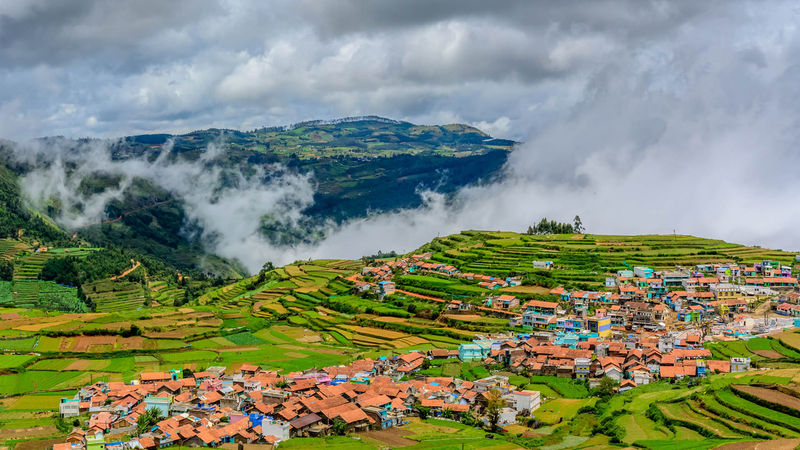 Enjoy some time full of love as you immerse yourself in the lofty green charm of the Nilgiri hills or take a stroll by the Ooty Lake. Other worthwhile locations that you can take your lover to include Avalanche Lake, the Catherine Falls, the government Botanical Garden, and Rose Garden. The forever pleasant climate of Ooty is another charming factor that will add a romantic touch to your trip and give you one more reason to cuddle together.
Where to stay?
Ooty has got many beautiful hotels and resorts to accommodate all types of visitors. Among the best Ooty hotels, Club Mahindra Derby Green, La Flora Amberley Resort, Woodberry Residency are a few of the top choices for honeymooners!
As one of the most unique honeymoon destinations in India , Udaipur attracts several couples for a memorable stay in the city. The city is adorned with serene lakes, pebbled streets, majestic palaces, historic architecture, and luxurious resorts. The cobblestone streets are crowded with local artisans selling items that are hard to find anywhere else. Moreover, the richly-textured architecture serves as a sight to explore for lovers.
Some of the most popular romantic spots include Saheliyon-ki-Bari, Lake Pichola, Sunset Terrace of the Fateh Prakash Palace, Doodh Talai Lake, the City Palace, Ambrai Ghat, and Udaipur Royal Palace. Besides, Udaipur has a lot of other things in store for people yearning to spend some quality time with their beloved.
Where to stay?
Known as the 'City of Lakes,' Udaipur has some of the best resorts and 5-star hotels, adding to the city's charm. Even the most affordable hotels in Udaipur like Hotel Himanshi and Hotel Udai Palace offer flawless hospitality and peaceful ambiance, making any stay memorable.
Pench is one of the popular honeymoon destinations in India for nature and animal lovers. Here, they can see the rich biodiversity of Madhya Pradesh. Moreover, couples can experience jungle safari in the National Park and shop around the local marketplaces.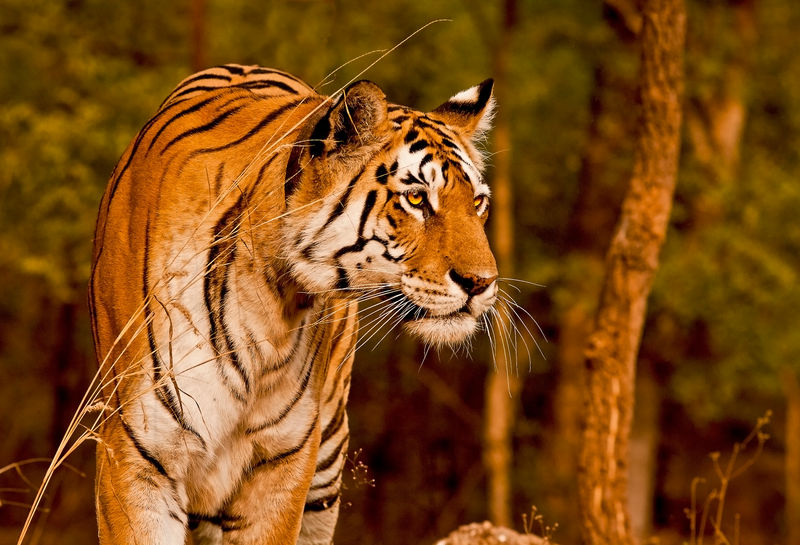 Besides, many other famous tourist destinations are there in and around Pench, which people can explore with their beloved. These include picturesque Bhedaghat, Mahakaleshawar Mandir, Shiva Temple, Kanha National Park, Pench National Park, etc.
Where to stay?
There are several National Parks in Madhya Pradesh around Pench. As a result, many stay options are available in the town. From affordable to high-end, there are hotels for people with every budget. Some of the best ones include Mowgli's Den, Olive Resort, and Pench Jungle Camp.
Spark your relationship with your beloved as you visit one of the top romantic honeymoon destinations in India Jammu and Kashmir. Full of blooming flowers in spring and picturesque snow in winter, the place has a lot to offer to young couples.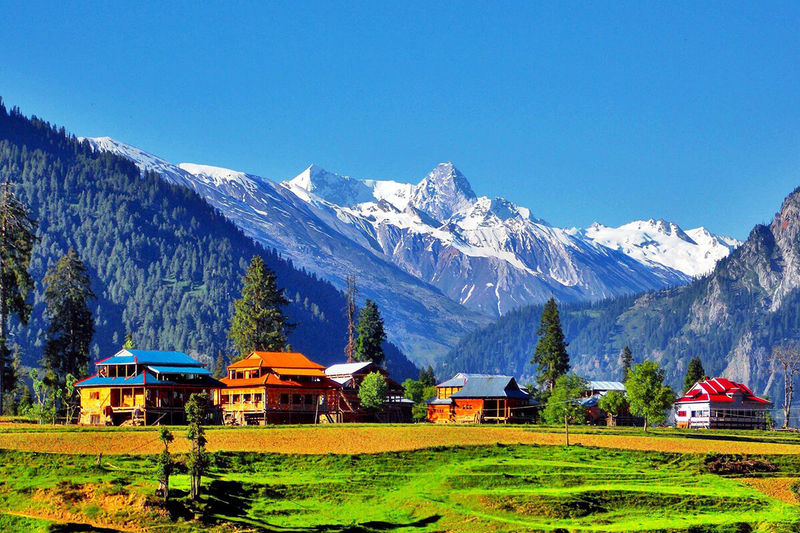 Enjoy trekking through mountains, skiing in Gulmarg, sightseeing in Pahalgam, and much more. Moreover, several historical monuments, ancient temples, and other places invite couples to make unforgettable memories during their stay. As one of the most romantic destinations in India, several markets are scattered around Jammu and Kashmir. Here, you can buy a variety of souvenirs to bring back home.
Where to stay?
Jammu and Kashmir have several stay options for tourists as it's one of the best romantic places in India. These hotels range from cheap to luxurious. So, travelers can choose accommodation as per their requirements. Some of the best hotels include Lemon Tree Hotel and Mahatta Home Stay.
Conclusion
With this, we have come to the end of our specially curated list of romantic places to visit in India. While it's true that love can turn any place into a perfect romantic place, taking your significant other to a location that offers picture-perfect sceneries, a dreamy climate, and a safe place to stay, can add a movie-like spark to your love story! So, give your lover a chance to feel the romance between you and take them on a journey that brings you both closer than ever!