Shimla is one of the most popular Indian hill stations, so it doesn't need much introduction. Breathtaking landscapes, exhilarating winter activities, pleasant weather, cozy cottages, unique architecture, and sweet people- this place has something for everyone.
If you're also planning a trip to the hill station, you might be wondering about the things you'll try there. Thankfully, this article has everything that you need to know. So, before planning your list of 20 Best things to do in Shimla, make sure to read till the end!
Try the Toy Train Ride
Location: Kalka-Shimla Railway
If it's your first time visiting a hill station, a Toy Train Ride should definitely be on your list of top things to do in Shimla. This 5-hour train ride is a 96 km run from Kalka, covering 20 stations, 103 dark tunnels, 800 breathtaking bridges, and 900 stunning curves.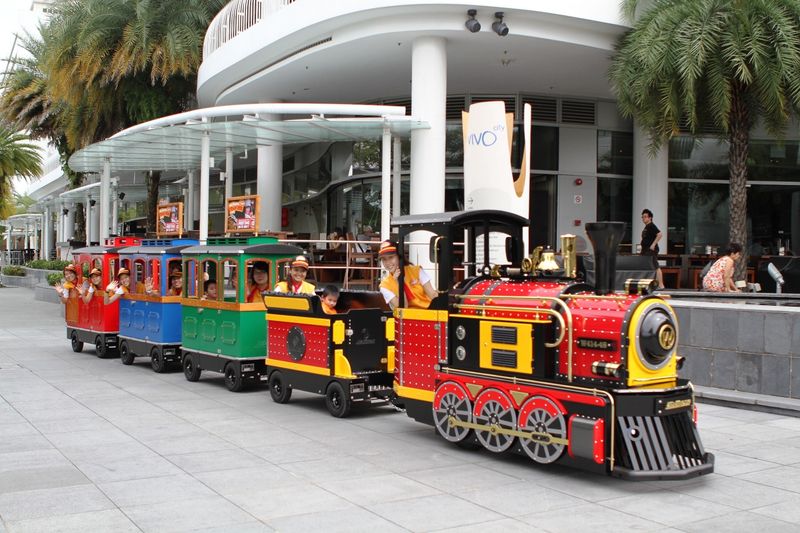 The journey to Shimla from Barog is the best part of the ride. Here the train slows down because of a steep climb, allowing you to witness nature's most mesmerizing scenes. Also, the Barog station has the longest tunnel, which makes the whole journey even more magical.
Observe the sunset at Scandal Point
Location: 454C+5M5, Kali Bari Road, P&T Colony, The Mall, Shimla, Himachal Pradesh 171001
Visiting tourist attractions is something that everyone does. However, there are plenty of offbeat things to do in Shimla, that give you a warm and rejuvenating feeling to take back home with you.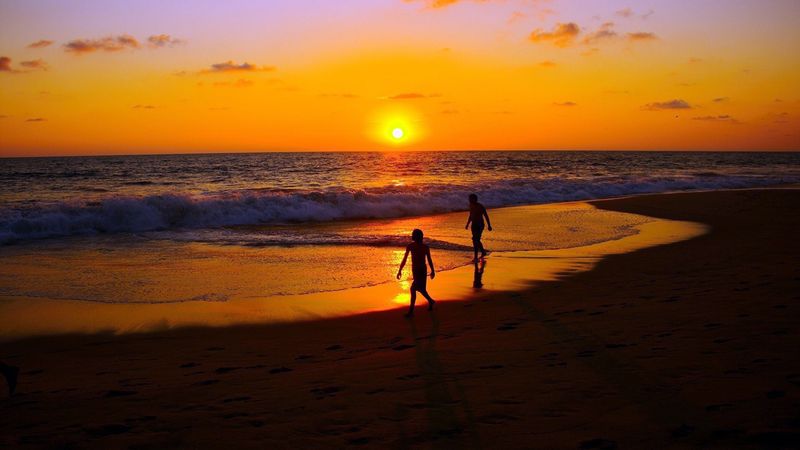 One such location that offers you a mesmerizing view of the mountains and the setting sun, is the Scandal point. You can enjoy looking around this area, shopping, or eating and end your trip with the lovely view of the sun waving the day goodbye.
A stroll through the Pine Forest
Location: scattered across the town
Anyone who loves the thought of a nature-filled trek needs to add this to their 'things to do in Shimla' list. The forests here, especially the tall, lush green pine forests give you one of the finest natural vibes.
A morning walk through these forests filled with the solitude and wilderness of nature is a blessing you'll crave every day. Be it a walk, a hike or a picnic with your loved ones, the pine forests of Shimla are the ideal places for an enchanting experience!
Take a cycling tour at Water Catchment Wildlife Sanctuary
Location: NH 22, Chharabra Mashobra, Himachal Pradesh, 171012
The Water Catchment Wildlife Sanctuary is another wonderful tourist attraction famous for its innate natural magnificence and sceneries. Taking a tour around the sanctuary that too on a cycle is another one of our favorite things to do in Shimla.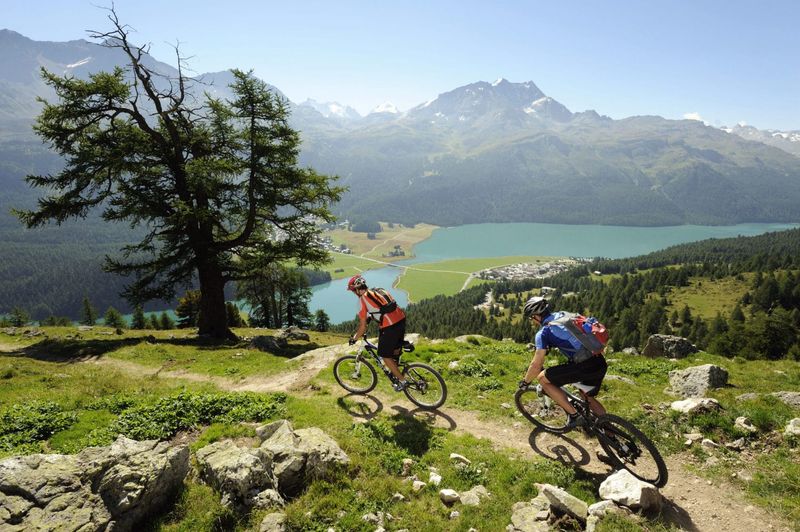 Once you've got the permit from the wildlife department, you are free to explore the sanctuary on your cycle and encounter the wildlife on your way ranging from monkeys to leopards.
Get blessings at the Jakhoo Temple
Location: Jakhu Temple Park, Jakhu, Shimla, Himachal Pradesh 171001
Located on Jakhu hill, the Jakhu Temple is one of the best religious spots in Shimla. Therefore, many tourists have this on the top of their things to do in Shimla list.
With the Shivalik ranges as the backdrop, the temple is in between the dense Deodar forests. It's a 2 km trek from the Ridge at the center of the town. Also, the temple is dedicated to Lord Hanuman, which means you're bound to find many notorious monkeys jumping around. It's also believed that the place has footprints of Lord Hanuman from the time he came here to collect Sanjeevni Booti for Lord Lakshman.
Check out the Chadwick Waterfall
Location: New Summer Hill, Shimla, Himachal Pradesh - 171005
Are you wondering what to do next in Shimla? Well, visiting the Chadwick Waterfall is still one of the most popular things to do in Shimla. The breathtaking waterfall carries ice-cold Himalayan water and falls from 1586 m. It is surrounded by layers and layers of Pine and Deodar trees.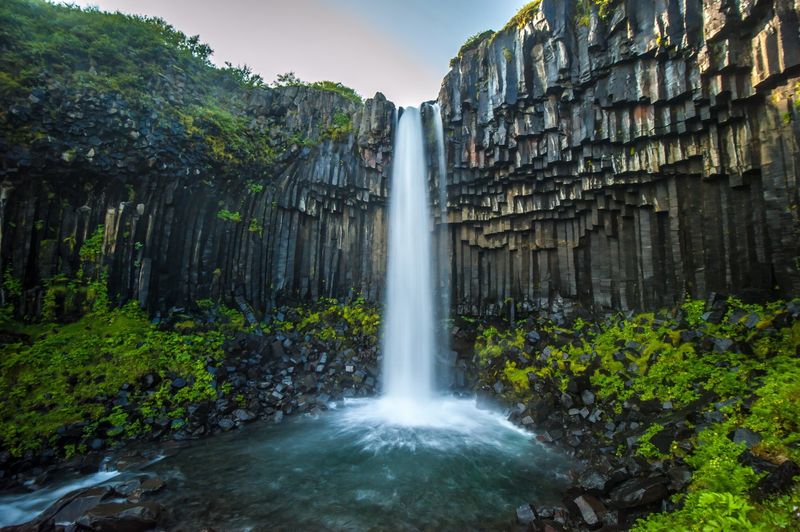 You can either take a vehicle to this mesmerizing place or trek from Summer Hill. Here, you can also spot some local wildlife, making it the perfect destination for picnics and day camps. But make sure to head back before sunset unless you want to become a leopard's dinner!
Try Paragliding at Kangra Valley
Location: Kangra Valley, Himachal Pradesh
If paragliding has been on your bucket list for so long, this is the time to fulfill it. Paragliding is one of the most fun things to do in Shimla. And thanks to the beautiful hills, this place makes the perfect destination for thrill-seekers.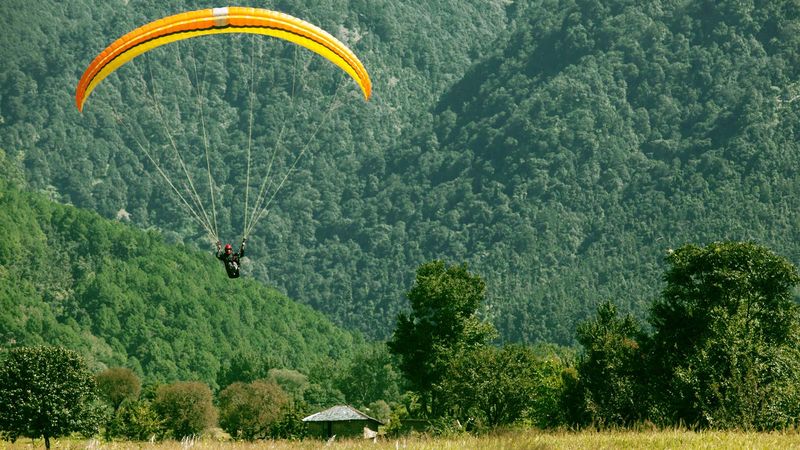 Witness the magnificent view of mountain ranges while flying over them for an unforgettable experience. Also, the best place for paragliding is the beautiful Kangra Valley. Shoot up your level of adrenaline while flying over the enchanting Kangra Valley.
Spend a day golfing at Naldehra
Location: P.O. Durgapur, Naldehra, Shimla, Himachal Pradesh 171007, around 22 km from Shimla.
The golf course at Naldehra is surrounded by mesmerizing landscapes and is like no other. This golf course offers all the golfing lovers a precious experience with the ever-pleasant atmosphere adding to the charm.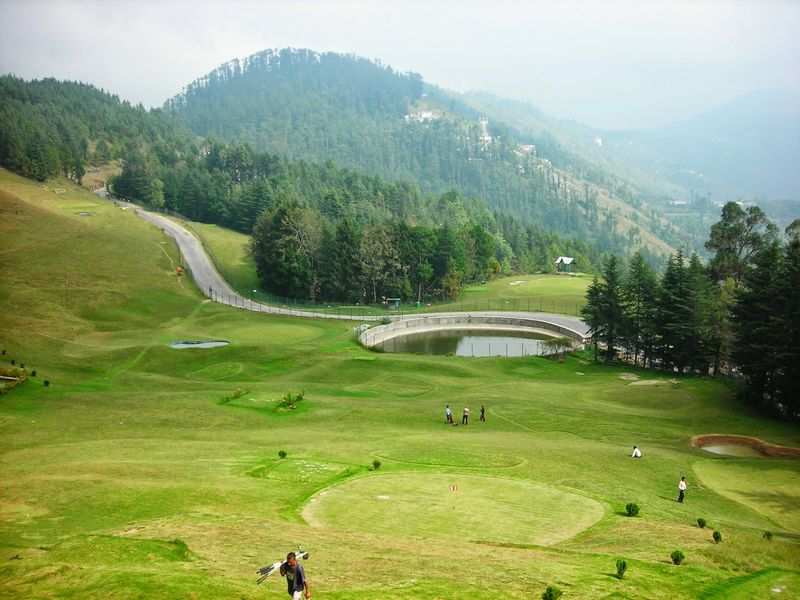 One of the oldest golf courses in our country, Naldehra is available throughout the year. The guests can also enjoy a delectable variety of delicacies at the estate. The charges are around Rs.400 for Indians and Rs.570 for foreigners.
Enjoy skiing in Kufri
Location: 20 km from Shimla, on National Highway 22
Kufri is a beauty that feels like it has come straight out of a fictitious world. The 2600+ meters high hillock all covered up in pearly white snow is a scene from the movies. However, the fun part isn't its mesmerizing beauty but the thrilling adventure activities that you can enjoy there.
Skiing here at Kufri is by far the most thrilling and fun of all the things to do in Shimla. Heli Skiing is another option available, though it is a bit on the costlier side. You can enjoy a nice trek and camping as well.
Take a trip down the Apple Orchards
Location: Scattered across Shimla
Filled with red, luscious apples, the apple orchards in Shimla are fun and juicy way of spending your vacation here. Owing to the perfect weather and conditions, Shimla is filled with stretches of Apple orchards that are packed with export quality apples that are a treat for the mouth.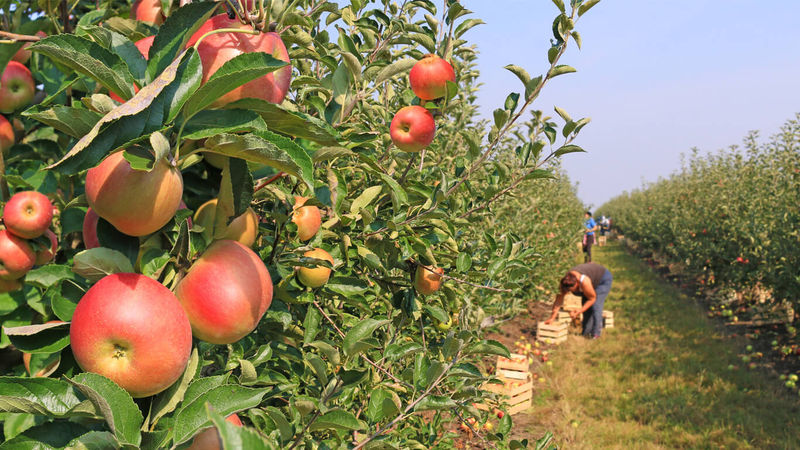 Anyone who's got a nick for learning can go ahead and interact with the farmers and learn in detail about the procedures that are put behind growing these apples. You can either enjoy apple picking or go for a photography session amidst these beautiful orchards.
Enjoy skating at the Natural Ice Skating Rink
Location: Lakkar Bazar, Shimla, Himachal Pradesh 171001
India's only natural ice skating rink, Shimla, is known to attract several tourists annually. It's the largest outdoor ice rink that makes ice skating one of the most fun things to do in Shimla.
Ice Skating usually starts in December in Shimla, but one can enjoy it until late February. During this period, the skies remain clear, and the temperature significantly falls to ensure you have the best experience.
Go shopping at the Mall Road
Location: Mall road, Shimla center, Shimla, Himachal Pradesh.
Do you want to witness the local city life of Shimla? If yes, then head over to Mall Road! With various small stores, this place is a paradise for shopaholics. Here you can buy local handicraft items, rugs, pottery items, woolen clothes, jewelry, and many other souvenirs to take back home.
Also, we recommend you visit Mall Road during the evening as it's when many tourists and locals come out to shop and explore. There are also some quaint cafes here and there with a calm and cozy vibe.
Try camping in Shimla
Location: You'll find many campsites like Sarahan, Sandasu, Shoghi, and Chirgaon in Shimla
As a hill station, the true beauty of Shimla can only be experienced through outdoor activities.
And since many tourists try their hand at trekking here, camping has, undoubtedly, become one of the best things to do in Shimla. Here, you'll find a variety of flora that adds to the charm of your camping experience.
Pay a visit to the Rashtrapati Niwas
Location: Rashtrapati Nivas Chaura Maidan Road, Near Observatory Hill, Boileauganj, Shimla, Himachal Pradesh 171005
Showcasing the proud Scottish architecture and surrounded by the chastely manicured lawns/gardens, the Rashtrapati Niwas is one of the must-visit places in Shimla. Just 3.5 km from the center of Shimla, the building today is used and known as the Institute of Advanced Sciences.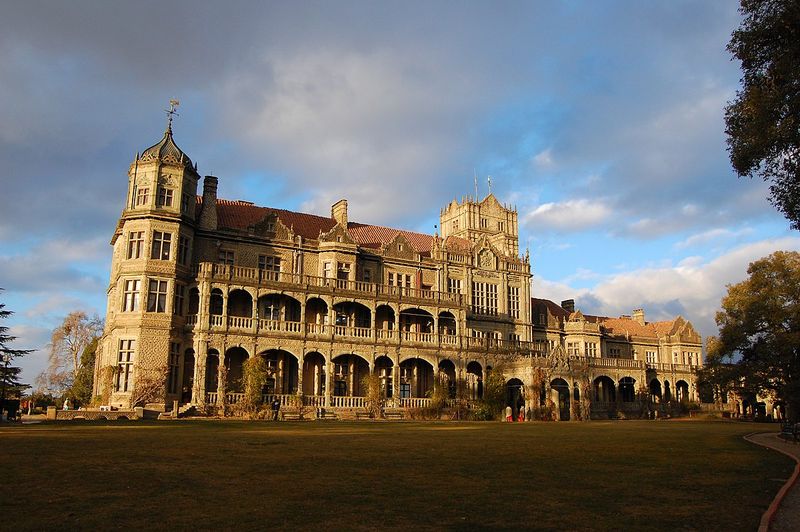 Tourists are allowed to visit the institute every day from 9 am to 4:50 pm, Mondays being an exception. However, only a few parts of the institute are open for tourists and the fee charged is 50 rupees and 100 rupees for Indian Nationals and Foreigners, respectively.
Check out the Shimla Ridge
Location: Ridge Road, near Mall Road, Himachal Pradesh - 171001
Shimla Ridge is known as the cultural hub of the town. The place hosts various events and fests throughout the year, including the famous summer festival. So, visiting this place should definitely be on your list of top things to do in Shimla.
Here you'll find many ancient British and Gothic architecture. Also, some of the most aesthetic coffee shops are located here. Besides, the Scandal Point, Jakhoo hill, Lakkar Bazaar, Mall, etc., are in the vicinity of the Ridge.
Trekking is a must in Shimla
Location: You can start trekking from many different hills and terrains in Shimla. Among the various options, the below-mentioned are the most common routes-
Shimla to Banjar via Luhri, Ani, Khanag, Jalori Pass, and Jibhit.

Shimla to Chakrata via Narkanda, Hattu Peak, Chaupal, Kedi, Halau, Kandol, and Koti.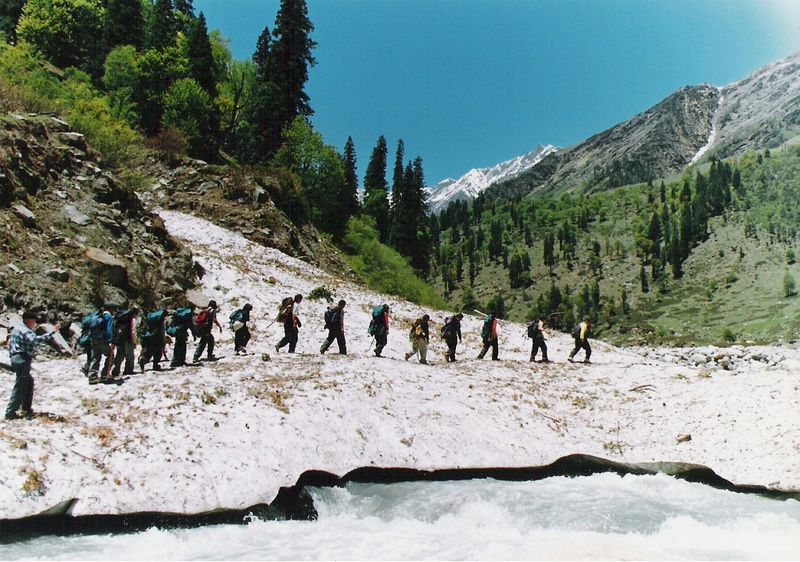 Trekking is, undoubtedly, one of the best things to do in Shimla. And if it's your first time trying trekking, the beautiful Himalayan Ranges serve as the perfect destination for you.
Enjoy River Rafting in the Sutlej River
Location: Tattapani, Himachal Pradesh
River rafting is one of the most exhilarating things to do in Shimla for adventure enthusiasts. The free-flowing Sutlej River near Shimla offers the best rafting experience.
Also, the famous whitewater rafting is carried out from Chabba to Tattapani along a course of 12 km. And rafting here can take up to two hours of an aggressive battle against the powerful Sutlej River.
Overview of the historical perspective of Kuthar Fort
Location: Kuthar Fort,State Highway 9 kishangarh, Himachal Pradesh 173206
The fort is situated near the Shimla airport and is said to be built around 800 years ago by the Gurkha dynasty. The fort is surrounded by a beautiful garden filled with a variety of vegetation and freshwater springs. Moreover, if you have a great interest in historical monuments, then this place will surely help you gain more knowledge and experience.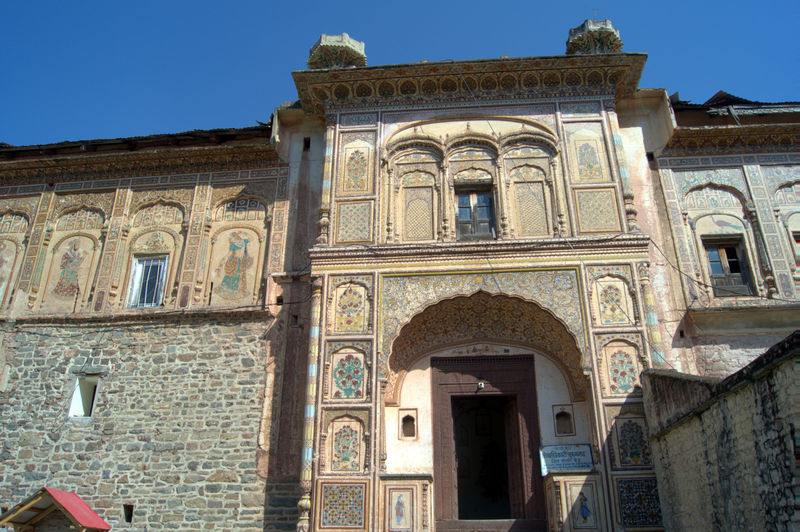 The best time to visit Kuthar Fort is during February to October. You can also explore other places near the fort such as Kunihar, kasauli hill station and many more.
Hot brew coffee at Cafe Simla Times
Location: Hotel Willow Banks, Mall Rd, Near Tourism lift, Bemloi, Shimla, Himachal Pradesh
How can someone miss a chance to sit next to the Cafe Shimla Times and view the magnificent scenery of Shimla? The spot is perfect for having a hot brew coffee and snacks along with your friends and family. The outdoor and indoor settings allow visitors to choose their favorite spot and admire nature's beauty, surrounded by frosty-mountains and greeny fields.
In fact, it's a great place for having quick snacks while listening to live music. The surroundings and ambiance of the place will make your visit worthy.
Witness picturesque scenery from the Kiala forest
Location: Kotkhai, Shimla, Himachal Pradesh - 171202.
For all nature and adventure enthusiasts, the kiala forest is a great location to visit while staying in Shimla. The exceptional breathtaking view and green meadows will surely mesmerize you and make it a wonderful and worth remembering the experience. While exploring the entire forest, make sure to carry a handful of snacks, water, and other necessary accessories.
A locker facility is also available so that travelers can put their extra luggage inside the locker and enjoy the trip without any worries. Staying near beautiful destinations in-between the hills and forest is a perfect way to alleviate your soul, mind, and body.
FAQs
Q1. What are the best adventurous things to do in Shimla?
Ans. If you are one for thrill and adventure, Shimla has got a lot of pleasant surprises for you. There are a variety of adventure activities that you can try with your friends and family. Some of the must-try adventure sports include paragliding, Ice-skating, Camping, Trekking, water-rafting, etc.
Q2. What are the best ways to enjoy winters in Shimla?
Ans. Visiting Shimla during winter is one of the most beautiful experiences. With snow-clad mountains and mesmerizing landscapes, you can find a variety of ways to spend a memorable winter vacation in Shimla. Some of the popular things to do in winter include skiing, visiting the Shimla Ridge, shopping for winter wear, enjoying the toy train ride, and more.
Q3. How can I enjoy a 3-day vacation in Shimla?
Ans. If you are on a 3-day trip to Shimla, begin your first day by visiting some of the top tourist locations and shopping destinations such as the famous Mall road, Lakkar Bazaar, the State Emporium, Mata Hatkoti Temple, etc. Utilize your second day in exploring the cultural heritages of Shimla including Chail, Kufri, Mangleshwar Maharaj Temple, etc.
On day 3 you can enjoy the numerous exhilarating adventure activities that Shimla has to offer including paragliding, skiing, trekking, and so on. And don't forget to enjoy the delicious Himachali cuisine in between!
Q4. What are the top offbeat things we can try in Shimla?
Ans. Shimla is a natural beauty that has got a little of everything for everyone. People looking for an offbeat journey experience in Shimla can try golfing in Naldehra, experience living in a cottage in the woods, enjoy the beautiful sunsets from The Ridge, go on a bird-watching trip or try cycling for a fitness-friendly time!
Q5. What are the popular hill stations near Shimla ?
Ans. You will find a bunch of beautiful hill stations near shimla , such as kufri, kasauli, Manali , Solan, Dharamshala, etc. All these hill stations are located near to Shimla and can be traveled by road easily.
Q6. What is the popular cuisine of Shimla?
Ans. Shimla is one of the most famous tourist destinations. Hence, you can find a variety of food items such as mathri choware, Dham, Khus Sidoos, Red rice , khoru, etc.
Q7. How to reach Shimla?
Ans. There are mainly three ways to reach Shimla: roadways, railways, or airways. According to your convenience, you can choose either of these travel ways.
Q8. What are the most suitable clothes to wear in Shimla?
Ans. Shimla is one of the hill stations and it's pretty cold throughout the year. So, make sure to pack warm clothes such as a coat, sweaters, scarves, and shawls.
Q9. Why should I visit Shimla?
Ans. Shimla is considered to be one of the best hill stations in India. The place is mainly famous for its beautiful green valleys, spectacular views of nature, ancient temples, and fort. A trip to Shimla will make you feel a bit closer to nature and add on a memorable experience to the list of adventure trips.
Conclusion
Living up to its Popularity, Shimla has a lot to offer when it comes to vacation amidst nature, making it a wonderful place for an extraordinary rendezvous. With this detailed list, we've tried to streamline all the possible fun ways you can turn your trip to Shimla into a memorable one! From all these things to do in Shimla, you can pick your favorites and curate a list for yourself, one that matches your schedule, taste, and your desire for adventure!