Punjab, the state of five rivers, benefits from the natural beauty and bountiful, productive land. With its distinctive language, culture, cuisine, dress, folklore and people, Punjab is one of the oldest agricultural lands on Earth.
The province of Punjab has established itself as one of India's burgeoning tourism destinations, providing rich cultural and environmental historic values. The state government has made significant investments in infrastructure development, hotel sector growth, marketing and public relations for monuments, and other tourist-related sites. Punjab also has an extensive network of communications and public transportation.
History
The land has experienced multiple invasions throughout the years, including those by Afghans, Greeks, Persians, Turks, and Scythians. Greater saints and warriors have always resided in the state.
The division of Punjab into the East and the West along religious lines in 1947 became a turning point in the history of the state. While the West Punjab went to Pakistan, the Eastern part remained in India and the two are separated by the famous Attari-Wagah border. Haryana and Himachal were separated from Punjab's treasure to establish the three unique states that we know today.
Tourism
Bordered by the states of Jammu & Kashmir, Haryana, Himachal Pradesh, and Rajasthan, the state of Punjab is endowed with a rich culture, legacy, and history. The vast mustard fields and the natural beauty of the land is just as stunning as you would anticipate.
In terms of infrastructure, Punjab is one of India's top states. The sports and hosiery products industries are also well-known. Tourism is a key source of income, employment, and regional development from an economic standpoint. The state is also well-known for its sports and hosiery products which serve as a major contributor to stimulate the economy. From October on, winter makes its way across the state. Hence, the months of October through March are the ideal times to visit Punjab.
Culture, Language & Art
The richness of Punjab is seen in its attire, traditions, rituals, and cuisine. One of the most popular dancing styles from Punjab is "Bhangra". People enthusiastically dance to the music while the dhol is drummed loudly. Another significant type of dance performed by Punjabi ladies is "Giddha", where women perform the lyrical singing and dancing of bolis. Jhumar, Dhankara, and Gatka are other well-liked dance styles. Punjabis are fond of dancing and love to celebrate, regardless of their age or religion. The heart and soul of Punjabi culture is folk music.
Kurta-pyjamas with a turban are the common attire for males. Patiala suits are preferred by women as traditional clothing. The pagdi-turbans and phulkari dupattas worn during the Baisakhi celebration are bright and colorful. Turbans come in a variety of styles and are required for all Sikh males.
Punjabi serves as Punjab's official tongue in India. The language has its roots in Sanskrit. The unique Gurmukhi script, particularly linked with the Sikh religion, is used to write Punjabi.
Punjabis are well known for having a deep passion for arts and crafts, which is evident in their handicrafts and creative embellishments. Traditionally, women wove wool clothing for every member of the household. The complex artistry of "Phulkari" is renowned across the world. Silk shawls are painstakingly handwoven with traditional patterns used as designs. Other well-known local crafts include lacquer work, woodwork crafts, calico painting, paper mache, and several more. Furniture made of wood is exquisitely handmade by skilled artisans.
Places to visit
Punjab is a land of religion and history. The forts, palaces and monuments offer a journey back in time and each outshine the other in terms of magnificence. A few of the most visited forts and palaces in Punjab are Gobindgarh Fort, Rambagh Palace, Old Moti Bagh Fort, Maharaja Sher Singh Palace, Bahadurgarh Fort and Phillaur Fort.
Jallianwala Bagh tops the list of historical sites in Punjab. Well-known for the April 1919 massacre, it is a major tourist attraction where the martyr's well and bullet holes in the walls are well-preserved. Visualizing the episode of mass killing evokes sorrow and rage.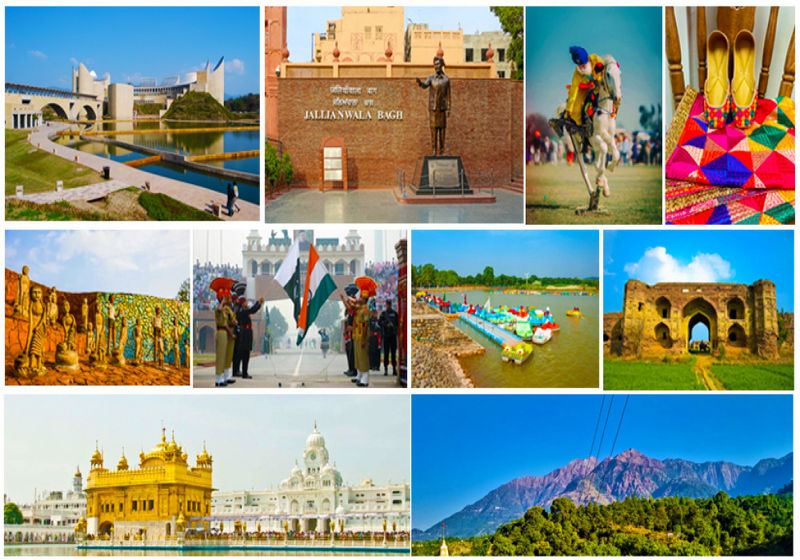 Among the religious favorites are the Gurudwaras and temples. The Golden Temple, also known as the Darbar Sahib, is one of the most significant Sikh pilgrimage destinations. It preaches and, more significantly, exemplifies the idea of interconnectedness, love, and peace.
Another well-known religious tourism destination is the Durgiana Temple, which is well-known for its intricately carved silver doors.
The Attari-Wagah border acts as a hub for the transportation of commodities between India and Pakistan. During the Wagah Border Ceremony, or the Beating Retreat Ceremony, the air is filled with cries of "Bharat Mata ki Jai" and "Jai Hind". For a brief period, it is difficult to resist feeling overwhelmed with patriotism.
Punjab has preserved its rich history in its museums. History buffs and the general public like visiting the Maharaja Ranjit Singh Museum. In the Partition Museum, you can find records and papers relating to partition. Other prominent museums include Anglo-Sikh War memorial and Art gallery at Sheesh Mahal.
The list of places to visit in Punjab is a long one, including (but not limited to) Sheesh Mahal, Kali devi Temple, Harike Wetlands & Bird Sanctuary, amusement parks, Pushpa Gujral Science City, Chandigarh's Sukhna Lake, Rock Garden and Rose Garden.
Cuisine
Punjabi cuisine offers a wide range of mouth-watering vegetarian and non-vegetarian meals. You cannot visit the state and not try the Punjabi authentic dishes made with multiple flavors and Indian spices.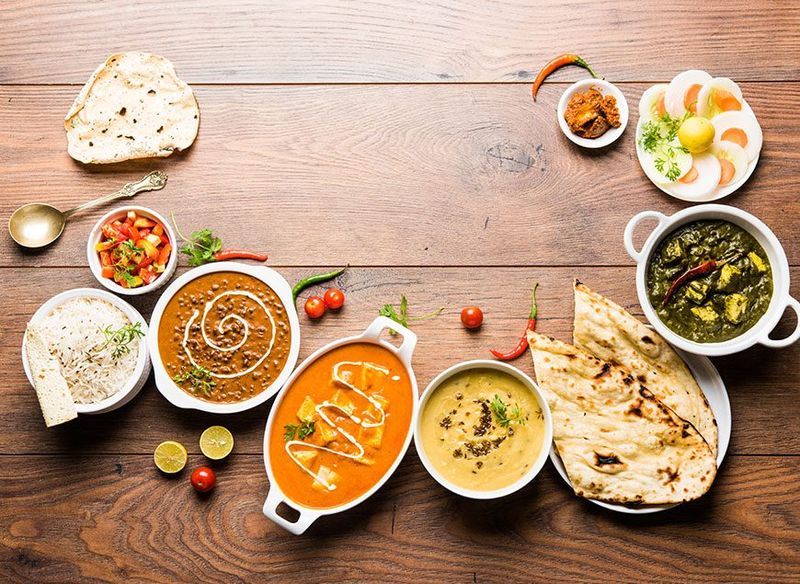 Sarson ka saag, Shahi paneer, Dal makhni, Rajma, Chole, Chicken karahi, Chicken Tandori, Makki di Roti, Puri, and Lassi are their primary traditional foods. Desserts like Kheer, Shahi Tukda, Gulab Jamun, Phirni and Jalebi are not to be missed.
Shopping
A trip to Punjab cannot be complete without at least one shopping spree. Women have a lot of options to choose from while shopping for Phulkaris dupatta, juttis, parandi, salwar kameez and shawls.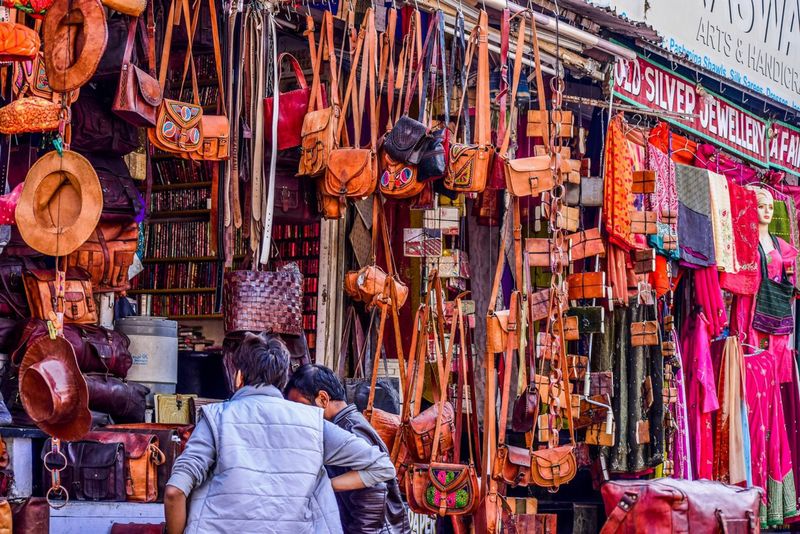 Most famous are the street markets that are filled with variety of stuff and there are shopping malls to satiate the "brand" shoppers as well.
Following listed are some of the best
places to shop in Punjab
:
| | |
| --- | --- |
| Rainak Bazar | Jalandhar |
| Akal Market | Ludhiana |
| Lahori Gate Market | Amritsar |
| Gurudwara Market | Kapurthala |
| Woollen Market | Ludhiana |
| Gole Market | Ludhiana |
| Phase 5 market | Mohali |
| | |
| | |
Major festivals
A majority of Punjab's festivals are focused on agriculture because the province is one of the most productive agricultural regions of India.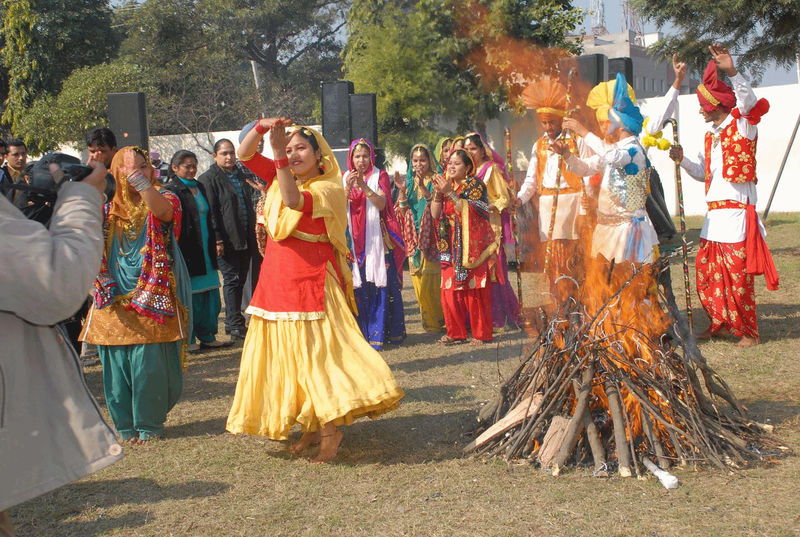 While Basant Panchmi, Lohri and Baisakhi celebrate the harvest, Teej is celebrated by women (usually married) where they fast for 24 hours. Hola Mohalla and Gurupurab are some other festivals that predominantly belong to Sikh religion and are celebrated at a large scale in Punjab. The greatest time to explore the vibrant culture of Punjab in all of its splendour is during one of its festivals.
How to Reach
Being a well-liked tourist destination, Punjab is provided with a reliable transportation system that links it to other regions of the nation and the rest of the globe. There are several routes to go to Punjab, from roads to railroads to airways.
By air
Currently, Amritsar and book are home to Punjab's two major airports. While Chandigarh (or Mohali) airport has limited flights to international destinations, Amritsar airport is connected to most of them. Delhi Airport, located about 6 hours from Punjab, is the next preferred option if you wish to reach Punjab via air.
By train
Trains are a more cost-effective mode of transportation for budget travellers. The train stations have a number of transit options for local transfers. From these stations, one can easily get a bus, tuk tuk, taxi, or cab to the destination.
By car
You may also choose to drive to Punjab yourself, spending quality time with your friends and family on the way. In addition to the well-maintained roadways, the route also has a number of "dhabas" offering delectable meals. A variety of transit alternatives, like buses and private taxis, are also available.
The state of Punjab is one that deserves to be on a traveller's list. Whether you enjoy history, nature, architecture or food, it has something to offer to everyone. The vibrant culture and happiness that the local people spread is infectious and you will definitely want to come back for more!