Who doesn't love a perfect weekend spent in fun-filled activities where you can indulge in some thrilling and cool adventures with friends and family? Everyone needs refreshing breaks and if you happen to be in the holy city then there cannot be a better destination than escaping to exciting amusements and water parks in Amritsar for a perfect getaway for summers. We bet, your friends or kids will love a day packed with frolic and unexpected adventure. After all, who doesn't love hanging out in a fun place like an amusement park? Get ready to splash into the waters and set out for some amazingly cool rides.
Top 6 Amusement Parks and Water Parks In Amritsar, Punjab
1.
Funland Amritsar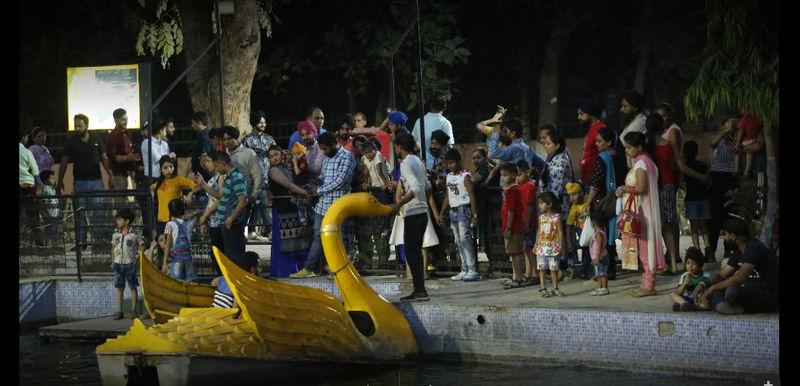 Location: Joshi Nagar
Timings: 10:00 a.m. to 8:00 p.m. (Monday to Saturday)
10: a.m. to 9:00 p.m. (Sunday)
Want to step out with your kids in the land of fun and wonder? There cannot be a better place to spend some quality time on weekends or mid-week breaks with your kids or friends. Thrilling rides, fun-filled activities like the trampoline, toy train rides, horror houses, land, and car rides are some of the most popular attractions of this small, well-maintained park.
Are you thrilled to add some refreshment to your busy schedules? This park has a tiny water area with boat rides as well. You can relax and enjoy the chill vibes with your loved ones in this spot. Do you know what the best thing about this amusement park is? The ticket rates are quite budget-friendly.
Also, if you feel hungry after roaming inside the park for the entire day, there is a small canteen where you will be served delicious food. Tourist spots like Maharaja Ranjit Singh Museum and Company Bagh are located very close to the park.
2. Smaash Zone, Amritsar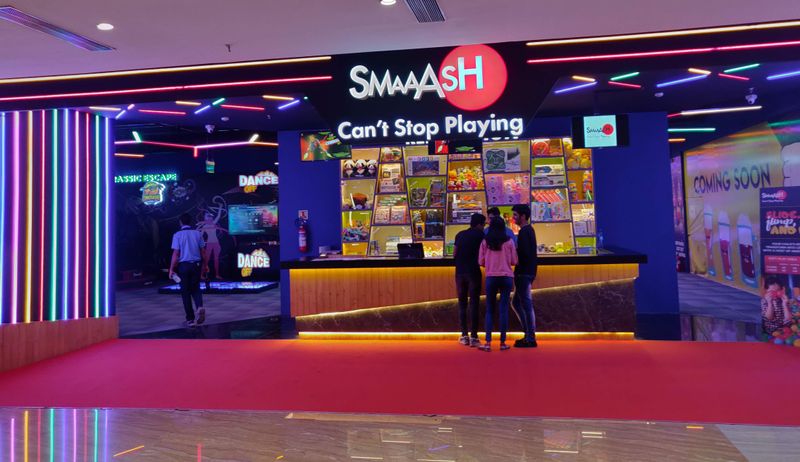 Location: Grand Trunk Road, Amritsar
Timings: 11:00 a.m. to 11:00 p.m. every day
Smaash Zone may not be included in the Amusement parks of Amritsar but if you are a fan of virtual adventures and fun games, this place is a perfect choice for you. Enter the world of futuristic entertainment and gaming that will blow away your senses with limitless excitement and incredible fun.
You will always be on the edge with the indulging games in this park, like the Jurassic Escape, Super Keeper, Human Claw, Finger Coaster, and everyone's heart-throb cricket. It is an excellent escape world for all you gaming enthusiasts, addicted to the adrenaline rush of playing games.
There are so many VR and classic arcade games as well to keep you hooked to the entire experience. But do you know what makes this place really cool apart from the games? The stunning birthday parties and anniversaries you can host in this entertainment zone.
So if you have any special occasion coming up, better be the early bird to book the spot. But is a match even worth playing if you don't have some snacks to accompany it with? This wonderful theme park offers some really good mouth-watering food as well with unlimited fun and entertainment so that as their tagline says, "you can't stop playing"
3. Rose Garden
Location: G.T. Rd, LIC Housing, Boarding Colony, E-Block, Ranjit Avenue, Amritsar
Timing: 5 am–10:30 pm
Rose Garden is located in a beautiful location and is one of the famous public parks in Amritsar. The beauty and aura of the park with appealing fountains, walking paths, playgrounds, and seasonal blooming roses will mesmerize you. The park is a sort of landscaped park and includes proper playing equipment along with various children's rides.
Not just that, many people visit this park early morning to do different activities like yoga, jogging, exercises. Plus, you will notice a huge crowd of trainers in the park due to pre-installed exercising equipment and manually operated machines for the public.
Rose Garden is a perfect place to spend your weekends with your family as it provides a secure and pleasant environment for a family picnic. How can we forget about the sports section in Rose Garden? Different types of sports starting from Bike riding to volleyball, Table tennis to basketball, are available. Rose garden holds a perfect bunch of entertainment and fun for the kids. Also, open spaces and Restrooms are present, where people can organize a party or get together.
4. Bliss aqua world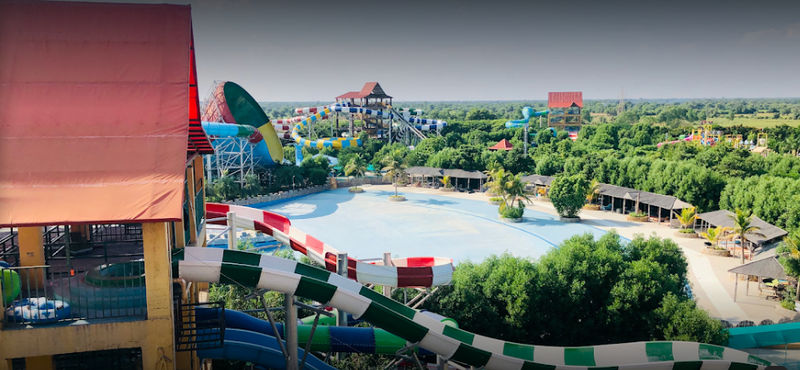 Location: Near Grand Trunk Road, Amritsar
Timing: 10:00 AM - 5:30 PM
If you are looking for fun-filled water parks, the Bliss Aqua is the perfect place to go for. One of Amritsar's biggest water parks Bliss aqua world is well known for its incredible water rides for adults and kids. The water park is situated on large premises with numerous water rides. As soon as you enter into the park, you will be surrounded by as many people enjoying water slides and shouting aloud while slipping down at a great speed.
This water park holds enough surprises for you. No doubt, the park is a great place to have fun with your loved ones. All the water rides and sports are quite enchanting and mirthful. However, the best part of visiting such an amusement Park is that fun and enjoyment don't come with a price tag in this kind of water park.
5. GURU NANAK PARK
Location: Defence Colony, D-Block, Ranjit Avenue, Amritsar
Timing: 24 hours
If you are fond of exploring new places and new things in the cities, the main reason behind it that you want to experience different air and surrounding. Then, Amritsar is a place of heritage and culture. And There's no doubt that one would love to revisit this city of bliss again and again. Among all the different amusement parks, one is GURU NANAK PARK. When you want to relax in the alluring environment, this is the best place to feel the soothing breeze and irresistible beauty of nature.
For family gatherings or any celebration, the park provides a beautiful panorama for all the activities. Kids need fun at any point in time. For keeping the kid's excitement in mind, the park is designed with several rides, that are harmless for kids. This location of the park is in a model town. The park is available for tourists in all seasons.


6. Gol Bagh
Location: Narain Nagar, Goal Bagh, Amritsar
Timing: 24 hours
Do you want to recreate your childhood memories? or Want to have a great childhood while playing around? Then Gol Bagh is just the perfect place for you. Gol Bagh is a beautiful and extensive place to play outdoor sports with your friends and families. It's a type of place that has the best morning scenes, when the sun comes up the horizon, as well as when the sun sets down. It also has a children's play area, which contains different swings for them to enjoy. The numerous types of swings will definitely make your child fill with excitement.
If you are free during your weekends, then go ahead and enjoy the multi-use games area and outdoor gym to keep yourself fit and healthy. This park is ideal for picnics and leisure activities. Gol Bagh also contains sports equipment, so you won't have to worry about bringing them. It has a yoga centre, tennis court, badminton court, and a fountain to enjoy the scenarios.
Conclusion
With all the above amusements and water parks in Amritsar , we hope you had a great time in Amritsar. A visit to these places will bring back your childhood days and will help you forget about all the stress and anxieties of everyday life. So, let the fun begin, and don't forget to eat the famous dishes of Amritsar. If you also going to visit Amritsar and need to book hotel then you can check hotels Amritsar at BYO.