The state of Punjab, India has had its fair share of history. From forts to gurudwaras to temples, the place has an ancient charm that never ceases to exist.
The city of Amritsar, home to sacred Golden Temple, and its nearby places solemnly showcase the heritage it holds. But they have an entertaining side too. Yes, there are many picnic spots near Amritsar that can take you on a fun ride.
Let us show you the merry side of the city, where you can make your own memories.
Gobindgarh Fort
Yes, you read it right. We have a fort listed at the top in a list of picnic spots! Initially called as "Bhangian Da Qila", it was renamed to "Gobindgarh Fort" by the famous Maharaja Ranjit Singh. For history lovers, the fort boasts beautiful architecture and is now one of the best places to visit in Amritsar. The Toshakhana, which formerly housed the priceless Kohinoor diamond, has been transformed into a coin museum and is currently filled with examples of old currencies.
Besides its historic value, the fort also offers entertainment. There are many live performances, games, activities, food booths and shops where you can spend quality time with your friends and family. The place also holds light and sound shows every evening and a 7D show about the Maharaja all day long. Check more forts near Amritsar if you love heritage structures.
Location: Old Cantt Road, Vijay Chowk, Amritsar
Timings: 10 a.m.-10 p.m. every day
Sadda Pind
Explore the Sadda Pind hamlet with your family and friends to learn about the rich culture and customs of Punjab. You can spend time in the Phulkari House, Nambardar House, Potter House, and Weaver House to create your own Phulkari Juttis, clay toys, utensils, and even agricultural tools. Indulge yourself in the vivacity and rhythms of classic Punjabi folk dances including bhangra, gidha, jhumar, and kikli.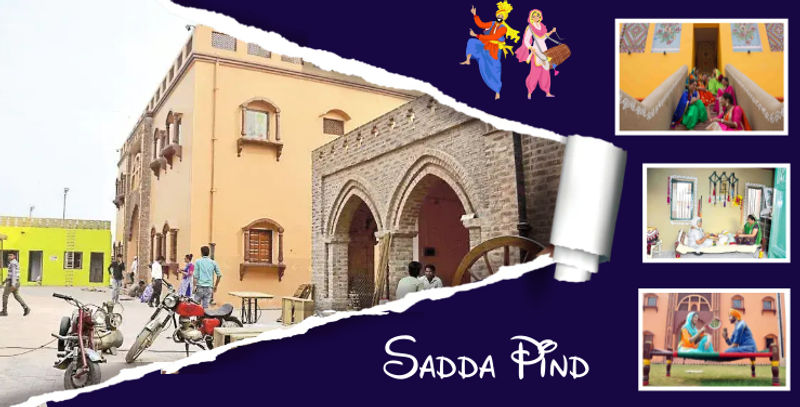 You can also participate in live performances as well as events like Mehndi, Antakshri, and Pind da Cinema. One should never miss an opportunity to savour Punjabi food and thus, a visit to this living village museum cannot be complete without a delightful lunch or dinner of Chatti di Lassi, Makki di Roti, and Sarson da saag. Live the dream!
Location: Behind Guru Nanak Dev University, Main Bypass Road, Amritsar
Timings: 10.30 a.m.–10 p.m. every day
Funland
Funland is the fun-seekers' paradise. One of the best places for kids in Amritsar, the place offers great mix of games, activities, rides and food. You can spend a whole day here and the kids (in you or with you!) will still want more. Mickey Mouse bouncy, vehicle rides, trampoline, boating, horror house, and a number of land rides are among the major highlights of this place.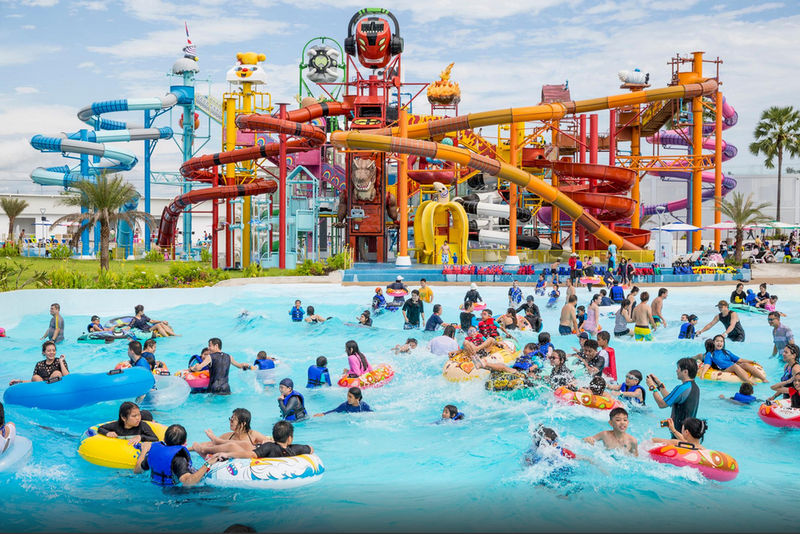 You may unwind and relax listening to chirping of birds as your kids enjoy the outdoors and the off-time from phone screens. Since it is located inside Company Bagh, your next stop can be the famous Maharaja Ranjit Singh Museum for a trip to the royal life of the king.
Location: Company Bagh, Amritsar.
Timings: 10 a.m.– 8 p.m. everyday
Harike Wetlands and Bird Sanctuary
Harike Wetland is a stunning location for nature enthusiasts and is located close to Tarn Taran, around 80 kilometers from the city of Amritsar. It is a man-made wetland that was constructed in 1953 and is also known as "Hari ke Pattan." It is the biggest wetland in Northern India and is spread over the cities of Amritsar, Ferozpur, and Kapurthala.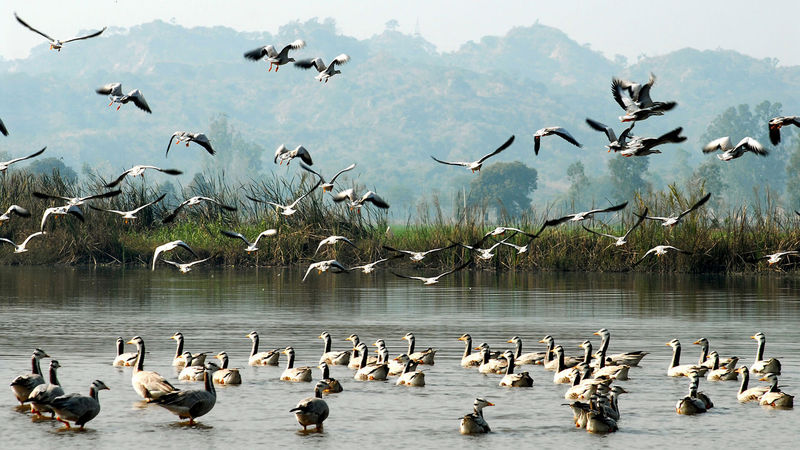 The sanctuary, offering breathtaking vistas, is located at the meeting point of the Rivers Beas and Sutlej. Numerous snake, amphibian, and turtle species may be found at the location. The area attracts thousands of migrating birds from October through March, making it a must-visit location for bird enthusiasts.
Location: Tarn Sahib District; at a distance of 80 km from Amritsar
Timings: 9 a.m.– 5 p.m. every day
Sun City Water Park
Sun City Water Park is one of the most frequented water parks in Amritsar. With its water slides and other leisure attractions, it is the perfect summer destination. Being an ideal place to beat the heat, it is swamped with tourists and residents. One of the best in the list of amusement and water parks in Amritsar, it offers a fantastic experience with its many slides, aqua dance floor, and swimming pools. You may eat inside the building's multi-cuisine restaurant rather than going outdoors.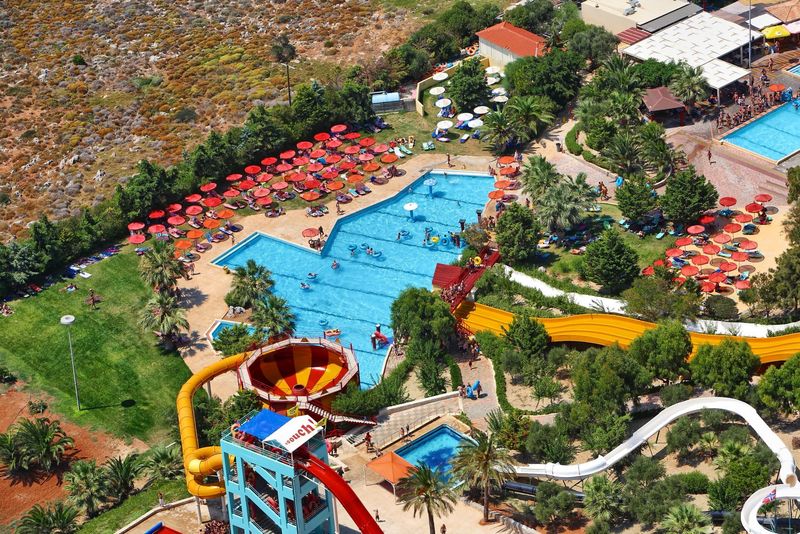 The water park is a perfect hangout spot for both adults and children, offering a wide variety of water rides, normal rides, aqua dancing, roller coasters, and many swimming pools.
Location: Opp. Power House, Batala Road, Amritsar
Timings: 10 a.m.– 8 p.m.; Monday closed
Maharaja Ranjit Singh Garden
Maharaja Ranjit Singh always had a keen interest in the growth and enhancement of the numerous regions he ruled. He created a stunning landscape inspired by the Mughal style of Shalimar Gardens in Lahore, and the place has been named after him as "Maharaja Ranjit Singh Garden."
In the middle of the garden, stands the main "Summer Palace" structure. The Maharaja frequented Amritsar the most in the summer and lived in this two-story building with a basement. The garden is also called "Ram Bagh" and the palace "Ram Bagh Palace" in honor of the 4th Guru of Sikhs, Guru Ram Das, who founded the city of Amritsar. Being a favorite with the locals for their morning and evening walks, the garden is one of the top historical places in Amritsar.
Location: Ram Bagh, Amritsar
Timings: Open 24 hours a day, every day
Wonderland Amusement Park
Wonderland Amusement Park is a one-stop recreation destination for people of all ages. The park features both a water park and amusement rides. The wave pool is undoubtedly the most well-liked feature. Bumper cars, flying jets, the horror house, boating, child boating, the play house, a flying dragon, and a slide splash are among the best water rides.
Visitors may dance on an aqua dance floor while listening to the newest Punjabi music. The dance floor is located beneath a canopy with fake clouds. The water park is closed during the winter months, whereas the dry park is open all year. Whether you come here alone or with family or friends, you will undoubtedly have a thrilling time and make some unforgettable memories.
Location: Tajpur (near Jalandhar), Punjab; at a distance of 90 km from Amritsar
Timings: 10 a.m.- 6:30 p.m. everyday
Rose Garden
If you wish to enjoy the old way of having a picnic with your friends and family, the Rose Garden can be the best choice. Remember the days when we used to pack home-made food, roll up our mats, drive to a nearby park, and just sit there talking with our dear ones? This is just the right place to relive those memories.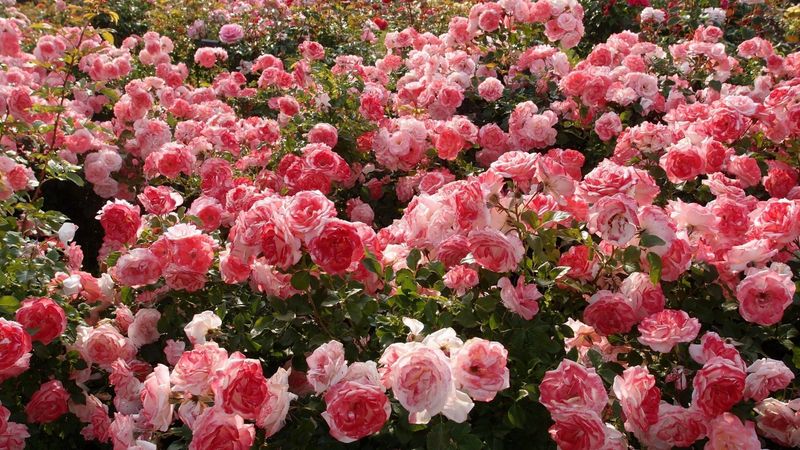 Besides a playground, fountain, and many rides for the children, the park also has seasonal blooming roses. A big walking path makes the park a favorite with the locals and residents for their daily run in the midst of nature. The garden has exercising equipment and manually operated machines for the public. It is a pleasant and secure area for people to visit for picnics and sports.
Location: Ranjit Avenue, Amritsar
Timings: 5 a.m.–10 p.m. everyday
Chokhi Dhani
Chokhi Dhani is a perfect example of Rajasthan's rural and ethnic culture. Featuring hut-styled homes decorated with Mandala art on mud walls and lit with Indian lanterns, it conserves and promotes village art and culture. Multiple dance and music performances throughout the evening transport the tourists to the ancient and hypnotic beauty of the deserts.
The aim is to bring the next generation closer to their heritage, and to alter global perceptions of Indian rural culture. It is undoubtedly a one-stop fun, food, and entertainment theme presented in an authentic Rajasthani village setting. Activities like the Bird Bullock Cart Ride, Jyotish (fortune-teller), Bhul Bhuliya, and camel ride take you closer to a village experience.
Location: Opposite Amritsar College of Engineering, GT Road, Amritsar
Timings: 4 p.m. to 11 p.m. every day
You can also plan a day outing to some of the best malls in the city. In addition to the above list, there are some local colony parks that you can visit with your loved ones, for a quick outing in the evening. These include Greenland Park, Shastri Nagar, and Mother's Park, Basant Avenue.
There is no dearth of food or restaurants in Amritsar, so head to the nearest stop whenever you are hungry and relax for a while!