Known as the 'Party Capital of India,' Goa is one of the best places to explore urban culture. From sun-kissed beaches with windy mornings to vibrant nights in clubs with music and alcohol running through your veins- it is a paradise for party enthusiasts.
And thanks to the famous nightclubs and pubs in Goa, partying throughout nights have become an essential element of the state's culture. Here, in this article, we'll talk about many such establishments where you can experience this nightlife and become a part of their culture.
So, what are you waiting for? Book your plane tickets today, choose from the best hotels in Goa, and get ready to explore these places!
15 Best Nightclubs In Goa


1. Club Tito's Goa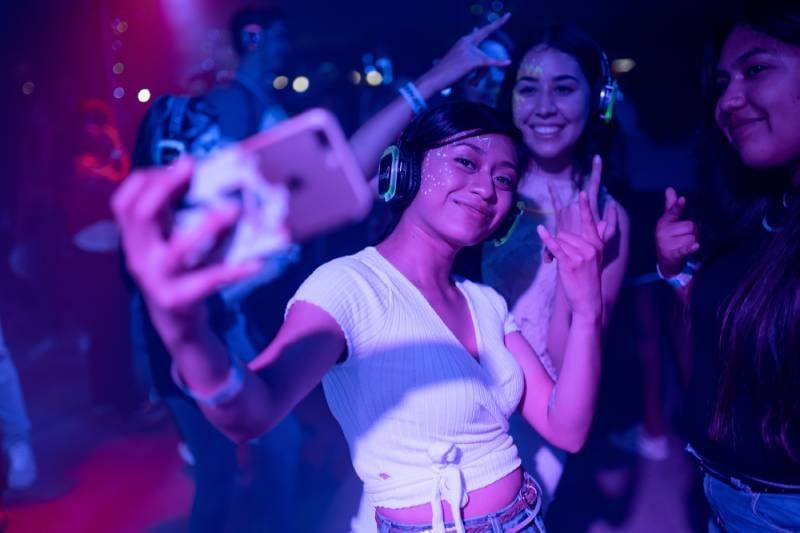 Location- Tito's Lane, Saunta Vaddo,
Baga Calangute, Bardez, Goa 403516.
Club Tito's is one of the most visited clubs in Goa for enjoying the best nightlife. Established in the era of hippies, the club carries a unique charm with its fancy décor and illuminating lights. The cocktails served in the club's bar are custom-made to match your taste. You can also choose from an exclusive collection of champagnes and fine wines.
Besides, the club also hosts many special events with famous international and local DJs. So, if you love grooving to different genres of music, this place is worth, not missing!
What makes it special?
This quintessential Goan bar, features an open-air restaurant where you can try various Indian, Continental, and Goan dishes. There is also a bar in the center with a dance floor where you can sip your favorite drink while enjoying the nightlife in Goa.


2. SinQ Night Club, Goa
Location- Opp. Taj Holiday Village,
Aguada Road, Candolim, North Goa, Goa 403515.
If dancing all night to your favorite tunes spun by professional DJs is your thing, SinQ Night Club is the place for you. This lounge club is one of the most upbeat and trendy places to visit in Goa. Goa's ultimate party destination this club has three areas- a nightclub, a Goan tavern, and a poolside lounge. Moreover, the chic yet minimalistic furniture beside the poolside lounge adds to the charm of the club's vibe. And the Goan Tavern serves some of the best Goan and European dishes.
What makes it special?
The lounge area and the outdoor pool are unique features of this nightclub. After a few drinks, one can either laze around in the lounge or get down in the pool to cool down the heat. There is also a poolside deck where guests can enjoy wood-fire pizzas and barbeque dishes while having their best time.


3. LPK Waterfront Club, Goa
Location- Opp. Bank of India, Verem - Nerul Rd, Nerul, Goa 403114
LPK Waterfront Club, representing 'Love, Passion, and Karma,' is one of the most trendy and popular shacks in Goa. It's situated amidst the backwaters of the Candolim River. The venue's unique decor shows a balance between contemporary and modern styles. It's quirky, yet it blends well with the scenic natural surroundings. Here, guests can enjoy lip-smacking food and various drinks, rest in the outdoor lounge area, or groove all-night on the the dance floor.
What makes it special?
LPK Waterfront Club is famous among tourists and locals for its live sports screenings. Being Goa's largest outdoor dance club it is quite famous among the youngsters. Plus, a group of DJs here play a fusion of house, trance, and Bollywood hits every night.


4. Café Mambo, Goa
Location- Tito's Lane, Baga Beach, Goa, 403516.
People who want a taste of the energetic nightlife in Goa must visit Café Mambo. This café is one of Goa's wildest trance music destinations featuring a modern interior with colorful and bright lights, illuminating the place at night. Moreover, they have a bunch of international and Indian DJs that play amazing tunes, forcing you to get on the dance floor.
What makes it special?
Café Mambo is famous for its delicious seafood dishes. It also has a well-stocked bar with a wide range of international and Indian drinks.
5. Leopard Valley, Goa
Location- Agonda Beach Rd, Palolem, Canacona, Goa 403702.
Leopard Valley is one of the most exotic clubs of the party paradise. Although situated amidst a jungle, this nightclub still features all the facilities you need to have an electrifying evening. From laser lights to psychedelic trance, techno house, and electro music- this place has several international and local DJs that can make you dance to their beats. In addition, it serves some of the best drinks/beverages and food.
What makes it special?
The thing that makes Leopard Valley worth visiting is its stunning stage decor and dance area. The selection of music is also ideal for party-loving youngsters that want to experience the best nightlife in Goa.
6. Cape Town Café, Goa
Location- Tito's Lane, Baga Calangute Rd, Saunta Vaddo, Bardez, Goa 403516.
Thanks to its modern interior and lively dance floor, Cape Town Café is one of the swanky nightclubs in Goa. The place features a fully-stocked bar section with various alcoholic and non-alcoholic beverages. And not just that, the club is also known for its range of authentic dishes. Here, customers can try Italian, Continental, and famous Goan dishes like Roasted Beef, Calamari Fry, Pork Sol Mas, etc.
What makes it special?
Cape Town Café plays its original music- a bunch of tracks by DJ Andrea Bertolini, making it well-known among music lovers.
7. Cantare, Goa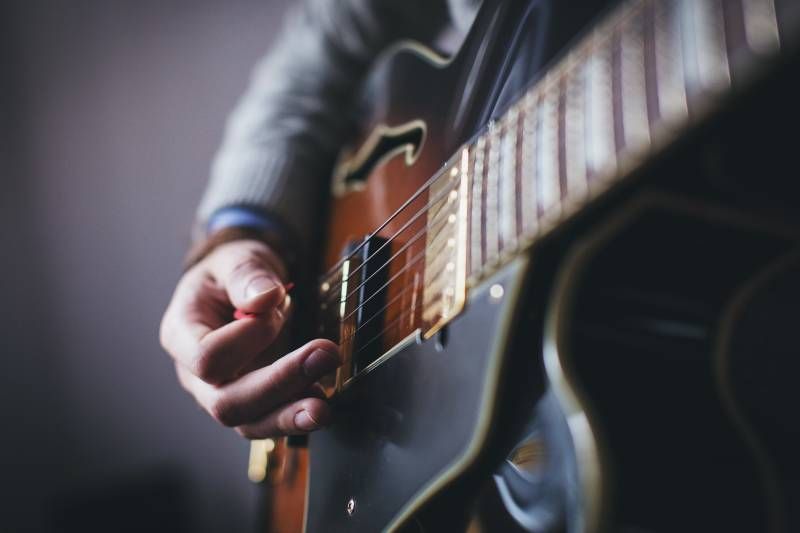 Location- 7/72 B, Cruz Vaddo, Saligao, Goa 403511.
Located close to Calangute, Cantare is one of the best places to enjoy the nightlife in Goa. This laidback club is run by a family and is extremely popular among tourists and locals. The two-storeyed building has a vintage and old-school interior that takes you back in time.
Besides, the place is well-known for its variety of cuisines. From Goan, Mexican, and American delicacies to Thai and Italian dishes- this place has everything to satiate your taste buds.
What makes it special?
One thing people enjoy the most at Cantare is the live jazz performance. It adds to the sophisticated charm of this villa-like place, making your nightlife in Goa more dreamlike.
8. Café Mojo, Goa
Location- Menezes Bragança Rd, near Apple Corner, Ozari, Panaji, Goa 403001
Accentuating the retro vibe with its woody tones and rugged, old-school decor. You cannot afford to miss a visit to Café Mojo if you want to have Best nightlife in Goa. On top of being aesthetically pleasing, the bistro cum pub promises a night full of fun with karaoke, some top varieties of cocktails, unlimited beer, and lots and lots of yummy food. The pub opens around 11:00 am and closes by 5 am making it an ideal spot for both mundane visitors as well as the party animals.
What makes it special?
The icing on the cake aka the reason behind the hype of this place is the self-service beer taps that sit atop every table and allow you to pour however much you want and pay accordingly. Such a charming European aesthetic on top of fun games and a night full of music is the reason Café Mojo is one of the best nightclubs in Goa.
9. Britto's, Goa
Location- House No.7, 171, Calangute - Baga Road, Saunta Vaddo, Baga, Goa 403516
The name Britto comes among the most popular bars in Goa, this bar is your best bet especially because of their heavenly food. One of the top pubs in Calangute, Britto's is a haven for both leisure visitors and foodies alike. Its spacious layout, rustic vibe, and delicious seafood are enough to make your time with friends and family memories. The occasional live music performances and/or karaoke nights are just the cherry on top.
What makes it special?
On top of its chill vibes, what makes Britto one of the most happening clubs is its spacious table arrangements which allow the guests to host large groups and have fun with their gang. Not to forget, Britto steals the show in the food department as well among all its contemporaries.
10. Chronicle, Goa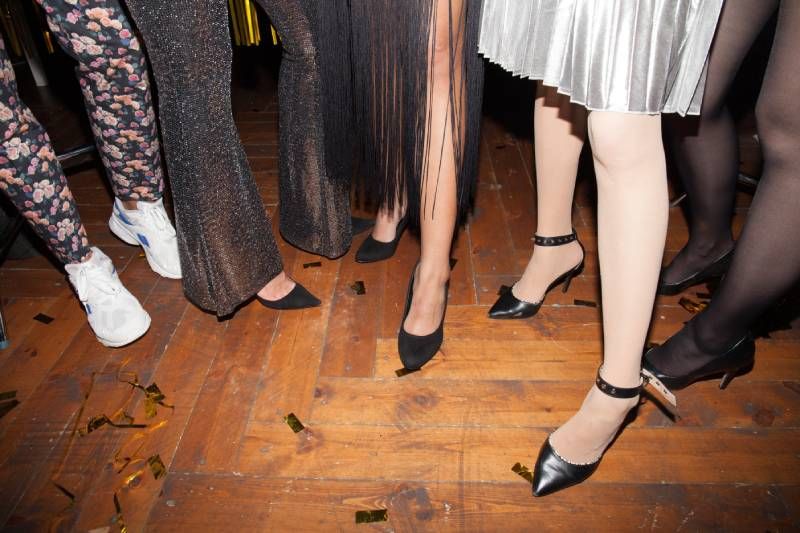 Location- Small, Ozran Beach Rd, Vagator, Goa 403509
Chronicle, now known as Glory, is a 5-Storey club that takes partying to another level! The venue incorporates a bar, a sundeck, an open kitchen, a lounge, a fine dining area, and a designated space for the happening parties; giving out an all-around fun experience to the guests. From its sophisticated ambiance to the mouth-watering Italian delicacies, everything about Chronicle/Glory is worthy of the hype which has made this bar club's entry into the list of the best nightclubs in Goa quite easy .
What makes it special?
The club has a private beach and regularly hosts different DJs who make it the most happening party place by night with their up-tempo beats and house hits. Also, their pizzas are a special hit among their Italian delectables. As if that's not enough, the beautiful coastline view of Vagator Beach from the club is to die for. One of the best attraction places in North Goa, Glory is a must-visit!
11. Café Lilliput, Goa
Location- Anjuna Beach, Monteiro Vaddo, Flea, Market Rd, Anjuna, Goa 403509
Among the popular clubs of Goa that bank on a chill and the casual vibe is Café Lilliput. Bringing you a global assortment of lip-smacking dishes, colorful varieties of drinks, and nights full of top hits from different DJs cum musicians from around the world, Cafe Lilliput is an ideal destination for enjoying the nightlife in Goa.
What makes it special?
Close to the Anjuna Flea Market, this laidback beachside bar cum grill is the perfect spot to unwind after a tiring shopping day. Snugly and serene during the day and a wild party destination by the night, Cafe Lilliput has got the perfect sea view and flavourful cocktails to add an unforgettable spark to your trip.


12. Thalassa, Goa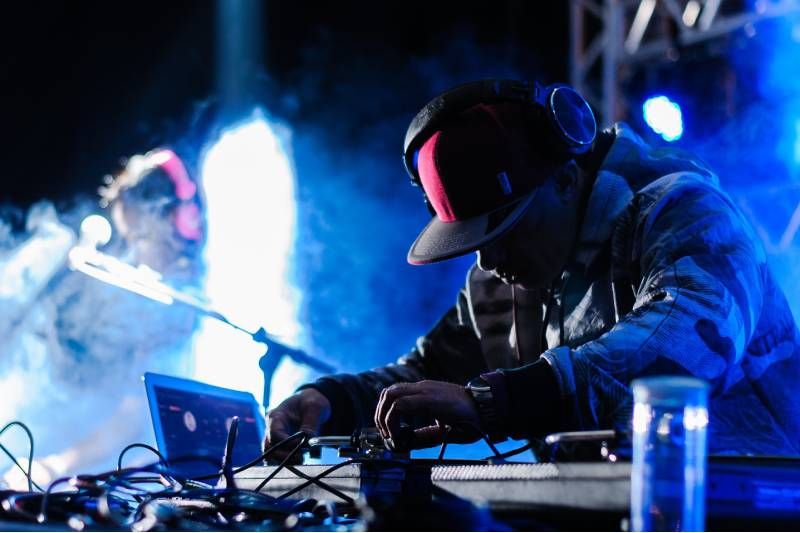 Location- 301/1, Vaddy, Siolim, Goa 403517
Bringing the Greek aura to Goa is this unique dining place called Thalassa. Sitting on a seaside hillock, the restaurant is famous for its calming music, equally serene yet minimalistic white layout, and spectacular seaside view. The fun live gigs and impeccable food add to the positives of this place. Thus adding the bar to the list of the best nightclubs in Goa.
What makes it special?
The mouth-watering food served at this greek-style dine-in place deserves a special mention. Especially popular among the visitors are their kebabs and yummy cocktails. With the beach waves playing with your hair, peaceful music playing in the background, and a mesmerizing sea view to look at, Thalassa offers you a calm and serene variant of the nightlife in Goa.
13. Soro The Village Pub, Goa
Location- Badem junction, Siolim Rd, North Goa, Assagao, Goa 403507
Offering a unique retro ambiance with its rustic design and graffiti-decorated walls is Soro-The Village Pub situated in Assagao village and housed in a rustic villa, Soro is another great option among the best clubs in Goa. It is a buzzing space that has gained a loyal customer base through its unique aura and appetizing menu.
What makes it special?
Bustling with people, Soro has offered a special time to its customers through live music sessions, a pool area, picturesque outdoor dining, and a plethora of dishes that have your mouth watering. Their appetizers are show stealers and deserve a special mention.
14. Club Cubana, Goa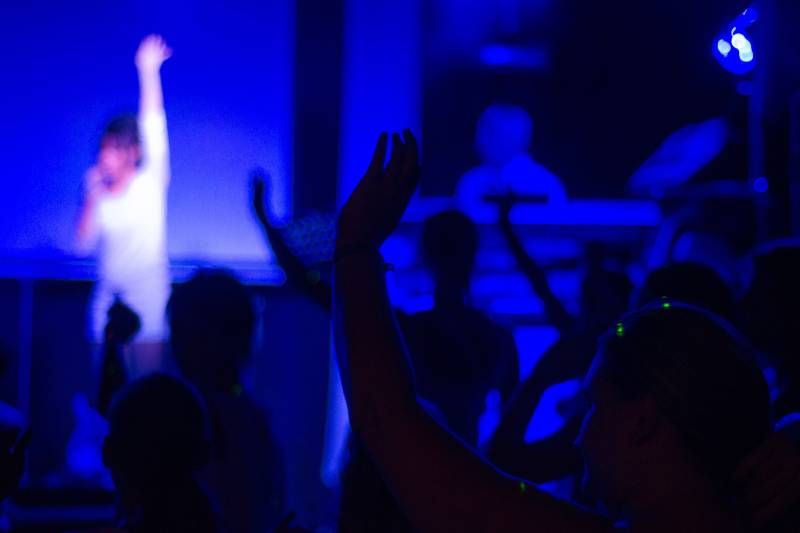 Location- Aguada - Siolim Rd, Arpora, Goa 403507
An elite space for the fun-seekers, popularly called 'The Nightclub In The Sky' this is an Arpora-based nightclub called Club Cubana. Its magnificent property flaunts an outdoor swimming pool, seating area, jacuzzi, and dance floors spanning across floors. Club Cubana defines what nightlife in Goa is!
What makes it special?
If you are looking for a party experience that you can keep bragging about, then club Cubana is the right choice. It is an elite space with captivating neon lighting that hosts some of the most happening live music performances cum DJ Nights mostly revolving around hip-hop and R&B genres. Hence, making it one of the hot party destinations in Goa.
15. Club M, Goa
Location- H. No. 782, Gawdewada, Ashvem road, Morjim, Goa 403512
Club M is the in-house nightclub of the Marbella Beach Resort. One of the best nightclubs in Goa, Club M has it all, from serving delicious food to hosting an awe-worthy beach party that feels straight out of a Bollywood movie. It also features a spacious dance floor where the guests can vibe to the amazing live performances or DJ Hits.
What makes it special?
The specialty of this club is its all-white-themed layout that exudes a posh and serene vibe. Combined with cute curtained beach beds, the club becomes the perfect spot for a romantic outing with your beloved. Last but not the least, their pizzas and cocktails are lip-smacking and deserve a special mention.
Final Verdict
Nightlife in Goa is only fun when you explore different places. As the sun sets and these sun-drenched beaches cool down, people start moving to these best nightclubs in Goa to dance their nights away.
And this tiny state is full of such places where you can party and wind down after a stressful day. Above, we mentioned 15 places where you can have the best time of your life.
So, next time you are on a 4-day trip to Goa or more, visit these places with friends and family to create lifetime memories.