Himachal Pradesh is one of the most popular states when it comes down to tourism. The state has various tourist spots that people visit during vacations with friends and family or even solo!
A trip to Himachal pulls you into the lap of Mother Nature, where you can either relax or indulge in various adventure activities.
However, many places may confuse people who haven't been to Himachal before. So, for them, we have a list of the best tourist destinations in Himachal, with various hill stations and offbeat places.
Best Places To Visit In Himachal Pradesh


Kullu
Are you looking for a summer getaway away from the hot urban weather? If yes, a trip to Kullu will help you cool off the heat. Explored by many tourists throughout the year, Kullu is a small town in Himachal, situated on the banks of the Beas River at an elevation of 1230 m.
Tourists visiting the town can shop for many local specialties, including colorful handmade woven shawls and caps. Kullu is also an ideal destination for those who want to explore nature and wildlife. You can visit the Great Himalayan National Park and enjoy hiking with your friends. However, one must request permission for the activity before their visit.
When to visit- A visit between March to June is ideal for sightseeing.
What to do- Paragliding, Camping, trekking, river rafting, canoeing, etc., are various activities to enjoy in Kullu.


Manali
An ideal tour destination for couples, families, and friends- Manali has beautiful valleys lined with pine, fir, oak, and deodar trees. The majestic Himalayas surround this beautiful town, with the sparkling River Beas flowing through the broad valleys. On your visit to Manali, you may also find stretched-out meadows, fruit orchards, and glimpses of terrace farming.
The town is also blessed with many beautiful waterfalls, such as Jogini Falls and Rahala Falls, offering spectacular sights for photography. Manali is not just for nature lovers. The town has various temples like Hadimba Devi Temple and Shiv Temple, which devotees can visit for blessings. History lovers can also check out ancient forts like Kuthar and Naggar.
Tourists visiting the town can check out the various hotels of Manali for a budget-friendly stay option.
When to visit- May to July and November to December.
What to do- Visit the holy temples and go rafting in the Beas river. Also, check out the Manali Bird Sanctuary. Indulge in various adventure activities like trekking and camping.
Shimla
Counted among the most famous honeymoon destinations, Shimla attracts visitors all year round. After being discovered by the British Government in 1819, the town has since served as India's summer capital.
Blessed with nature's blooming beauty and pleasant weather, Shimla is known as the 'Queen of the Hills.' Besides, it has various Victorian-style architecture that gives the entire town a picturesque look. Shimla is a perfect spot to enjoy your holidays, to make it more easy for tourists we have tailor-made itineraries like 3 days Shimla Itinerary, 5 days Shimla Itinerary,etc,to select from. According to your budget and time you can go for any Itinerary.
Tourists in Shimla must check out The Mall Road,The Ridge,etc. One can also find many budget-friendly and comfortable hotels in Shimla near Mall Road.
When to visit- A visit to Shimla between December and February will allow you to witness gleaming snowfall.
What to do- Indulge in shopping at Mall Road. Then trek to Jakhu hill and visit the temple there. Check out the Viceregal Lodge, and don't forget to try Polo at Annandale, about 4 km from The Ridge.


Kasauli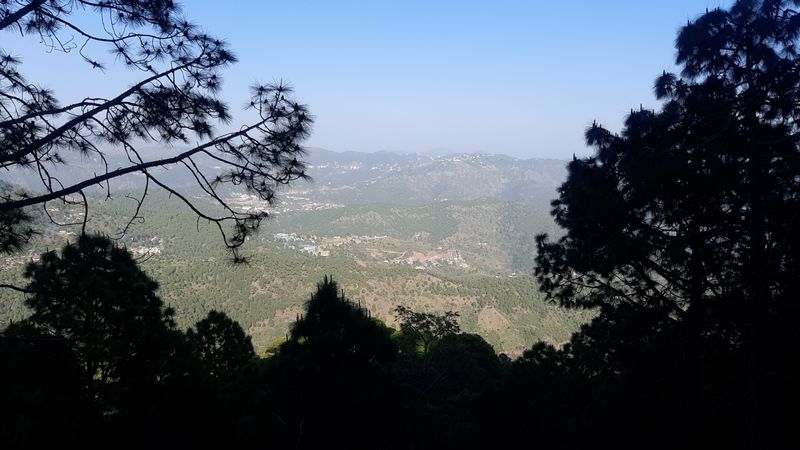 Situated in Shivaliks, about 1950 m above sea level, Kasauli has artifacts from the time of British rule in India.
Monkey Point is the highest point of the hill station where Lord Hanuman's Temple is situated. The town also has various picnic spots, offering a picturesque sight. Here, tourists can enjoy pleasant weather throughout the year. Summers are charming, winters receive random snowfall, and monsoons surround you with clouds and mists, making the season enjoyable.
When to visit- November to March is ideal for visiting. But if you want to experience snowfall, we recommend a tour in December and January.
What to do- Visit the Anglican Church, built during the British Raj. And enjoy trekking to Monkey Point. Besides, one must not forget to check the beautiful sky from the sunset and sunrise point. And for nature lovers, taking a stroll along the Gilbert Trail is recommended.


Dalhousie
Named after the British Governor, Lord Dalhousie, the town lies between the Dhauladhar Range and the Pir Panjal Range. Dalhousie is known for its unique charm that comes from colonial architecture and the lush green vegetation.
Tourists in Dalhousie can start their mornings by strolling along Satdhara and Panchpula. Besides, many other spots in Dalhousie attract visitors, including Jhandrighat, Chamera Lake, Kala Tope Khajjiar Sanctuary, and Lower Bakrota Hill. And the famous Bakrota Hill is home to more than 50 Tibetan families.
Also, one can find the best budget hotels in Dalhousie near these tourist places.
When to visit- The best time to visit Dalhousie is April to July. However, Honeymooners prefer visiting in winter to experience snowfall with their loved ones.
What to do- Stroll along the Dainkund, Bakrota Terrain, and Ganji Pahadi. Also, visit St. John's Church.


McLeod Ganj
Set in the Kangra District at an elevation of 2,082 m above sea level, McLeod Ganj attracts visitors from various parts of the world. It has a population of about 10,000 people, the majority including Tibetans.
Named after the Lieutenant Governor of Punjab, David McLeod, the town is famous for its handicrafts, culture, and monasteries. Moreover, various tourist places in McLeod Ganj attract visitors, including Tsuglagkhang and the seat of Dalai Lama.
And as one of the cheapest towns in Himachal, McLeod Ganj has beautiful cafes and markets where tourists can enjoy mouth-watering local dishes.
When to visit- The best time to visit McLeod Ganj is between October and June.
What to do- Tourists can enjoy sightseeing around the town, then shop at local markets for souvenirs to bring back home. One can also enjoy delicious meals at budget-friendly cafes.
Spiti+Tabo+Kazo
If you're looking for offbeat destinations to visit in Himachal, a road trip to Spiti Valley and exploring towns like Tabo and Kaza is just what you need!
Blessed with the beautiful Spiti River, the valley is home to several Buddhist Monasteries.
Kaza has some of the most popular tourist spots, including Kibber Village, Gette Village, Langza Village, Sakya Tangyud Monastery, and Pin Valley National Park.
Tabo also has various pilgrim centers where you can enjoy some peaceful time away from the hustle and bustle of your city life. The Tsuglhakhang Temple and Tabo Monastery Complex are the major tourist destinations of the town.
When to visit- The best time to visit these places is between May to July.
What to do- Visit the ancient meditation center in Lari Dupuk. Also, check out the Millennium and Dhankar Monastery. Enjoy the local dance with food and tea. Besides, adventure enthusiasts can also trek to Angla and Phela. One can even visit the snow point. And if lucky, they might get a glimpse of the snow leopard.
Kasol


A paradise for trekking lovers, Kasol is well-known as India's Mini Israel. Many popular trekking trails start from the town, including Yanker Pass, Pin Parvati Pass, Kheerganga, and Sar Pass.
Nestled in the Parvati Valley, Kasol is home to charming little cafes and bustling nightclubs, making the town a perfect blend of scenic views and cheerful vibes.
When to visit- The best time to visit Kasol is between October and June.
What to do- Enjoy hiking through the trails along the Parvati River. Then visit Kheerganga, where you can experience the spellbinding hot water spring.


Khajjiar
Situated in the Chamba District of Himachal Pradesh, a trip to Khajjiar is a perfect escape from the daily hustle and bustle. It's about 23 km from Dalhousie and is at an altitude of 6,430 ft.
Known as India's 'Mini Switzerland,' the town is surrounded by thick pine forests and dreamy landscapes. Visiting Khajjiar in summer is ideal for cooling down the heat and enjoying picturesque sights.
Also, tourists can find the best hotels in Khajjiar at affordable prices.
When to visit- May and June are ideal for a visit to Khajjiar.
What to do- Take blessings from the Khajji Nag Temple, then visit the local villages known for their apple gardens. Also, get mesmerized by the views of the Kailash Mountain, believed to be Lord Shiva's home. And while in the town, don't forget to check out the tranquil Khajjiar lake.


Dharamshala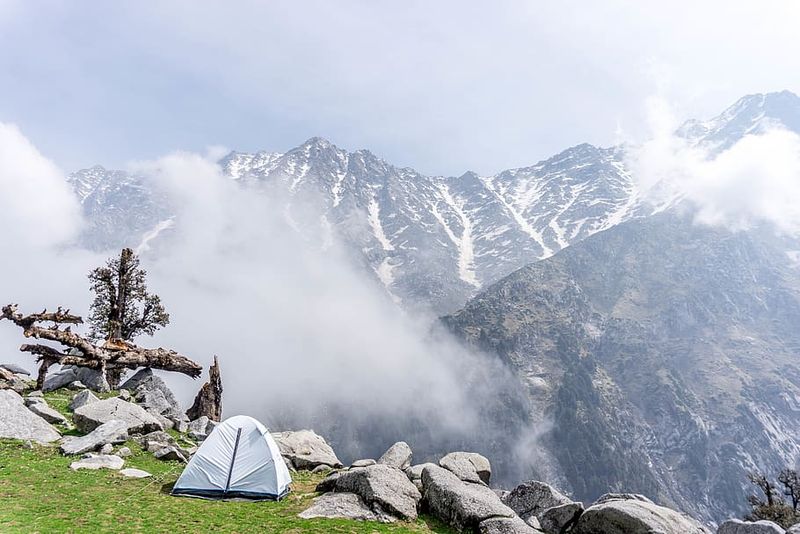 If you want to see a world inspired by Buddhism and Dalai Lama, Dharamshala is the place to go! As one of the most famous pilgrim centers and hill stations in Himachal, the town is heaven for photography enthusiasts and nature lovers.
Tourists visiting Dharamshala can check out various attraction spots, including the Kangra Fort, Dharamkot, Tibet Museum, Naam Art Gallery, Bhagsunag Fall, Tsuglagkhang Complex, Kunal Pathari Temple, etc. One can also find affordable Dharamshala hotels near these places.
When to visit- January to May and October to December are the best months to visit Dharamshala. The weather remains pleasant, making it ideal for a trip with friends and family.
What to do- Visit the Royal Kangra Fort, then enjoy boating in the Dal Lake. Pay tribute to Lord Shiva at the Bhagsunath Temple while simultaneously enjoying the mesmerizing views of the Bhagsu Falls. Also, don't forget to visit the various monasteries, tea plantations, the Dalai Lama Temple Complex, and the Kangra Art Museum.


Solang Valley
Solang Valley is the perfect tourist destination for adventure enthusiasts. Set 14 km northwest of Manali, Solang valley features snowcapped mountain peaks and giant glaciers. It's nestled in the arms of Pir Panjal Mountain Ranges amidst the Solang village and Beas Kund.
In the summer, tourists can enjoy paragliding and zorbing in the vast meadows. However, in winter, the valley gets covered in snow, making it an ideal destination to enjoy skiing.
The breathtaking landscapes, greenery, and serene environment make Solang Valley popular among families, couples, and friends.
When to visit- December and January are the ideal months to experience snowfall.
What to do- Tourists here can try skiing, zorbing, paragliding, sky diving, horse riding, and other adventure activities.


Rohtang Pass
Rohtang Pass is about 51 km from Manali and is famous for its mesmerizing natural beauty. Many blockbuster movies have been shot in this region, including Jab We Met and Yeh Jawani Hai Deewani.
Rohtang Pass is especially a paradise for adventure lovers. Here, one can try several activities, including mountain biking, sledding, tire drop, and skiing.
When to visit- April to October is the ideal time to visit Rohtang Pass as it remains closed in the other months due to heavy snowfall.
What to do- Try adventure activities like skiing, mountain biking, etc. Enjoy the captivating views of the snow-capped peaks.


Manikaran Sahib
Located near Kasol, Manikaran Sahib is a pilgrim center for Hindus and Sikhs. It has mesmerizing hot springs and beautiful temples, attracting visitors from every corner.
People can take baths at three hot springs here, and locals believe that various religious and spiritual stories are linked to these hot springs.
When to visit- We recommend visiting Manikaran Sahib between October and June.
What to do- Trek on Harinder Mountain and experience the hot springs. Also, enjoy shopping in the local market.
Kufri
Located near Shimla, Kufri is another famous hill station, offering natural beauty and enjoyable weather. The town is known for being a skiing hub. It's blessed with various old skiing slopes on the mountain. These gentle slopes are perfect for the activity and attract many skiers from around the world.
The state's travel and tourism department organizes a winter sports festival every year in February for adventure enthusiasts. Besides skiing, tourists can also enjoy other activities like tobogganing, which involves sliding downhill on a sled.
Kufri also has various serene temples where guests can seek blessings and enjoy a peaceful time.
When to visit- Tourists can visit the town throughout the year. However, if skiing is your primary reason, visiting between December and February is ideal.
What to do- Enjoy skiing, trekking, and other adventure activities. Also, visit the Nag Temple.
Narkanda
Known mainly for its apple orchards, Narkanda is a small town located at an elevation of 2,700 m above sea level. Majestic hills and towering Alpine trees surround this beautiful town from all around. Narkanda also features a tranquil lake, Tannu Jabar, that attracts many visitors to spend some peaceful time. There is a temple near the lake where travelers can seek blessings.
Besides, the town also has various trekking trails for adventure enthusiasts. The Hatu Peak Trek is one such trail that can be a good challenge for trekkers. In winter, one can also enjoy skiing along the slopes of the hills.
When to visit- Travelers can visit Narkanda throughout the year.
What to do- Narkanda is ideal for trekking, skiing, and rock climbing.
Sangla Valley


Sangla Valley in the Kinnaur district offers visitors exotic scenic beauty and pleasant weather. A paradise for nature lovers, this place has lush green meadows and dreamy landscapes. Moreover, it allows travelers to witness mesmerizing views of the magnificent Himalayas.
The Sangla region is mainly known for its Kinnauri shawls, silver jewelry with Tibetan pearls, woolen garments, sweet apples, and potatoes.
Tourists visiting the valley can indulge in trout fishing, trekking, relaxing strolls, etc. Those who visit during March and April can try glacier trekking under the guidance of experts.
When to visit- September to December and April to June are the best months for visiting.
What to do- Visit Kamru Fort, or take a stroll along the Sangla meadows. One can even try their hands at trout fishing and trekking.


Kalpa
Nestled in the Kinnaur district, Kalpa is known for its apple gardens and diverse flora and fauna. The town offers a serene atmosphere to its visitors and is home to many beautiful temples and monasteries.
Besides, the Kinnaur-Kailash Mountain Range surrounds this beautiful town, giving it a picturesque backdrop. The place also boasts a calm and tranquil environment, which makes it ideal for a weekend getaway with friends and family.
When to visit- One must visit Kalpa between March and September.
What to do- Visit the religious temples and monasteries and check out the Kamru Fort. Also, witness the spectacular views of Kailash Mountain. One can even enjoy trekking and camping in Kalpa.


Chitkul
If you're looking for a place to spend some peaceful time away from the crowd, this hamlet of Chitkul is for you! Set in the Kinnaur district, the village is close to the Indo-China border and isn't much common among tourists.
Chitkul is mainly covered in snow during winter, which gives the place a dreamy look. Also, summers are quite pleasant in the town, with greenery all around.
When to visit- Travelers can visit Chitkul in March and April or September and October.
What to do- Visit the 500 years old Mathi Temple, or sit by the sides of the Baspa river. One can also trek to the Charang Chitkul Pass.


Reckong Peo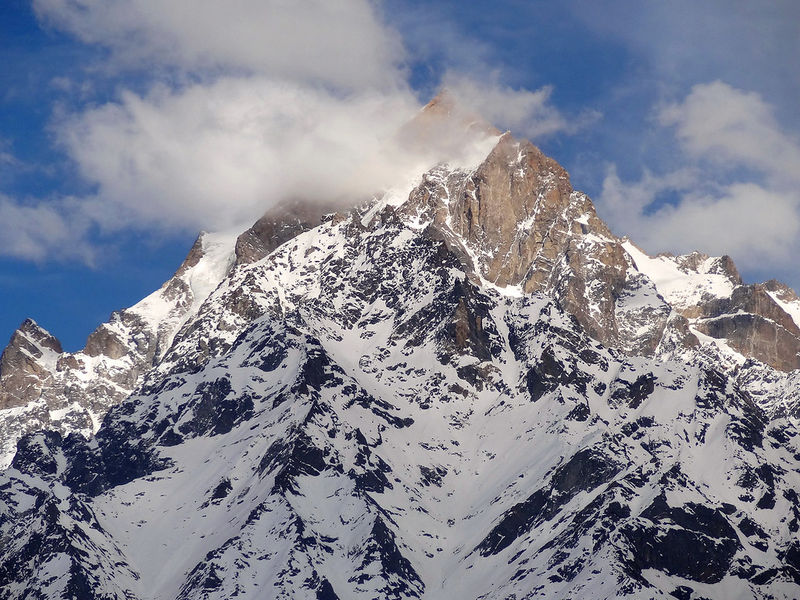 Reckong Peo, or Peo, is a small and serene town at an altitude of 2,300 m. It's in the Kinnaur district of Himachal and is mainly known for its apple orchards, deodars, and pine trees. The town inhabits Kinnauri people, who have a diverse culture.
Also, tourists visiting Peo can witness two of the greatest Himalayan wonders, the Kailash Mountain and the Shivaling Rock.
When to visit- The best months to visit Peo are September to December and March to June. Here, the summer season is enjoyable, but winters get chilly.
What to do- Visit the Chandika Temple, about 3 km from Reckong Peo. Tourists can also check out other nearby places like Khab, Kalpa, and Bhabha Valley.


Conclusion
Now, you have a list of places you can visit on your trip to Himachal. So, what are you waiting for? Make a plan and choose the sites that fascinate you. Book your tickets accordingly, pack your suitcase, and start your journey, which is bound to give you some of the best memories!
You can also opt for tour packages with a tour advisor to guide you throughout the trip!