Amritsar is a beautiful city, located in the state of Punjab. Everyone knows about its famous history and flavor-rich food, but did you know the city also has numerous options for shopping? Apart from local markets for phulkaris and juttis, there are many shopping malls in Amritsar that spoil you with choices.
You may choose from a variety of top brands and integrate them in your wardrobe. These shopping centres provide items ranging in price from high end to middle end; including accessories, jewellery, and shoes. You will have ample options to choose from in any mall in the city where you can easily spend a whole day.
Best shopping malls in Amritsar
Trilium mall
Spread across an area of one million sqft, the Trilium Mall is rightly known as the largest mall in Punjab. The opulent and sophisticated structure is home to over 250 international brands and has a six-screen Inox multiplex. The mall's design has two similar blocks, Block A and Block B, which are joined to one another by aerobridges that span many levels.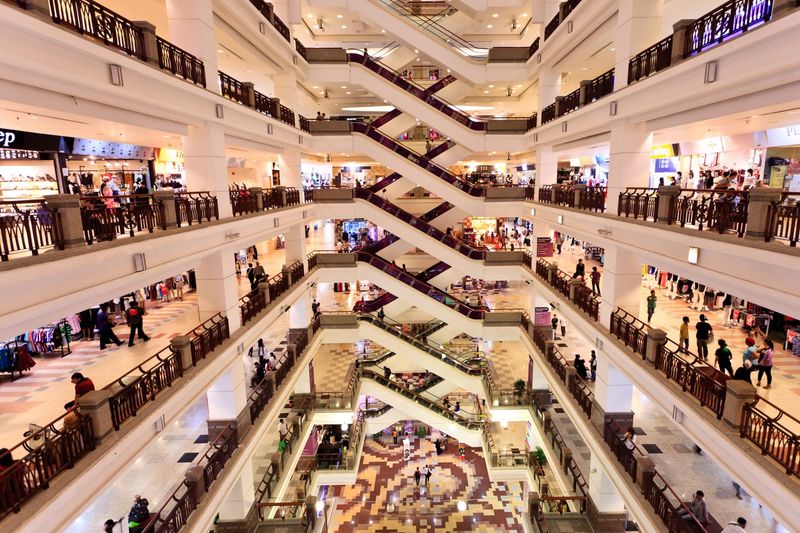 After being sold to Virtuous Retail group in 2019 and becoming their flagship project, this one-stop shopping destination was renamed to "VR Ambarsar". It is one of the most go-to shopping places for people in and around Amritsar and is the perfect place to catch up with your friends or simply have a full-day outing with your family. While the kids enjoy in the designated play area, adults can relax and roam around exploring the retail showrooms.
Location: Circular Road, Amritsar
Alpha one mall
Credited as the third largest mall in Punjab and one of the famous shopping malls in Amritsar, Alpha One is spread over five floors with more than 250 domestic, regional and international brands on display. It was opened to public in 2009 and is now called "The Mall of Amritsar". It provides a full range of entertainment and retail opportunities for the visitors and shoppers.
Strategically located on the highway connecting Jalandhar and Amritsar, this shopping mall in Amritsar is easily accessible by road. The "Amritsari Bazaar" offers a mall-based version of the real, authentic Amritsari market. There are stores that sell street cuisine and apparel that are typical of the city making it one of the famous shopping sites in Amritsar.
This mall's delectable treats are a must-try. Visit Fuel Stop, Bharawan Da Dhaba, Italio, Sher-e-Punjab, Nanking Express, Cafe Bean, and Dosa Place to satiate your hunger. It will soon house various brands that will be first not only in the city, but also in Punjab.
Location: GT Road, Amritsar
Wagah Plaza
Due to its proximity to the famous Wagah border, the mall has been named "Wagah Plaza" and attracts a lot of tourists every day. Recently opened to public, it gives immense options to the shoppers as the mall houses top-notch national brands as well as locally produced goods. This makes it an ideal fusion of traditional, cultural and modern approach.
Since the Attari-Wagah border is only 20 kms from here, one can attend the 45-minute ritual at the border and then head out to the mall for an evening full of shopping and entertainment. "Machan Pind Vich" is a prestigious culinary hall serving regional, Indian and international cuisines. To indulge in some of the best shopping in Amritsar one must visit the Wagah Plaza.
Celebration Mall
It was one of the must-visit shopping mall in Amritsar to provide the best retail and leisure experiences all under one roof. The Celebration mall produces a top-notch experience that is absolutely outstanding and deserving of adoration. Offering a wide variety of services and products, the place has become one of the best places for shopping for the locals as well the tourists in Amritsar. With many options to choose from, you can eat at a restaurant or café or even have a meal at the food court.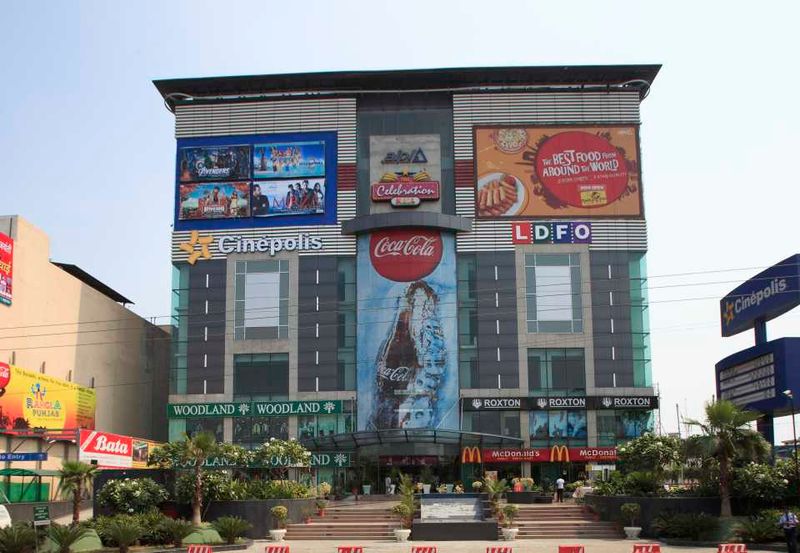 The mall contains all different kinds of shops to meet your requirements and expectations. For its patrons, the Celebration mall has plenty of parking space as well. It is an affordable one-stop shop for food, entertainment and clothing. The mall is extremely famous for its Cinepolis theatre which is one of the favorite movie hangout places in the city. The building is a simple yet elegant construction and is maintained quite well.
Location: Batala road, Gagan colony, Amritsar
Omaxe Novelty Mall
Another place for a day outing in Amritsar is the Omaxe Novelty mall. Located in the centre of the city, the place offers a variety of brands to shop from. The mall is built across 1.25 lac sqft of area and is one of the famous shopping malls where people can spend quality time with their family and friends.
Many restaurants and café offer multi-cuisine food, allowing you to choose as per your taste. The mall also houses a 4-screen multiplex as well as a separate play area for kids to vent out their energy.
Location: Novelty Chowk, Amritsar
If you are looking forward to shopping in Amritsar, the above places are the best choices. Despite its heritage value, the city has developed outstandingly and is a delightful blend of facts, fun and culture.
There is no paucity of brands in Amritsar and the city is well-known for its shopping areas. Whether you like street markets or high-end brand shopping, you have it all here in these famous malls !