Mumbai, the city that never sleeps, is a tourist destination that every tourist must visit at least once in their lifetime. Are you planning to have a break from your monotonous life and want to have a thrill packed vacations or weekend with your family and friends then Mumbai is perfect for you. On top of having some of the most popular tourist attraction places in India, Mumbai has a lot to offer to the guests in terms of events, food, and nightlife. So, without further ado, let's take a deeper dive into the 20 unique things to do in Mumbai.
Get to Know Mumbai through these activities
1) offer your prayers at Siddhivinayak Temple
When you are in Mumbai do visit the magnificent Siddhivinayak Temple originally built by Laxman Vithu and Deubai Patel.The temple has three main entrances.The usage of marbles and pink granite can be notably seen in the Architecture,This Hindu temple houses the idol of Lord Ganesha sculpted out of a single black stone.It is strongly believed among the locals that every wish get fulfilled here so why to miss the opportunity. A spiritual visit to the temple along with your family must be included as top things to do in Mumbai.
Location: Prabhadevi,Mumbai
Timings: 5:30 am to 10:00 pm
Entry Fee: free entry
2) Get a glimpse of the Elephanta Caves
Declared as a UNESCO world heritage site, the Elephanta caves are a cluster of cave temples dedicated largely to Lord Shiva. These caves are a delightful union of art and tradition. This architectural marvel has two groups of caves out of which the larger one is comprised of five caves reflecting Hindu sculpture depicting "Trimurti" or "Three headed Shiva" while the smaller cave consists of two Buddhist caves along with a stupa.
The Portuguese invaders gave the caves its existing name after they discovered a huge rock -cut sculpture of an elephant. Apart from being a glorious historical site,these caves have also gained popularity as hot trekking destination.So whether you are an avid history lover or an enthusiastic trekker you can incorporate the Elephanta caves in your checklist of the finest things to do in Mumbai for your and your history-loving buddies! One can hire a ferry from Gateway of India to reach the Caves.
Location- Elephanta Caves
Timings- 9.00 am to 5.30 pm; Closed on Mondays.
Entry Fee - ₹ 10 for Indians and SAARC nationals; ₹ 250 for foreign nationals; free for children under 15 years of age
Ferry Charges ₹ 150 for adults; ₹ 125 for kids.
3) Seek Spiritual blessings at Haji Ali Dargah
Your Mumbai trip is incomplete without visiting this beautiful Mosque constructed in the memory of a Sufi saint Haji Ali Shah Bukhari. This mosque is a true reflection of Indo-Islamic architecture.The Dargah is situated 500 meters away from the main coast on a small islet and is connected to the mainland through a narrow causeway which is a kilometero. long. Since this historical monument is situated in the mighty Arabian sea it is inaccessible during the high tides occurring in the sea.This famous Dargah includes two monuments mainly a mosque and the tomb of the sufi saint. White marble has been extensively used in the construction of the courtyard as well as the main structure.
If you are in search of divine peace then a visit to this top tourist place must be among the essential things to do in Mumbai. Visitors can reach the place by bus,taxi or train.The ideal time to visit place is between October to march.
Location- Worli ,South Mumbai
Timings- 5.30 to 10.00 pm,opens 7 days a week
Entry- Free
4) Do stop by the Film city Mumbai
The splendid Mumbai Film city is situated in Goregaon. It is the brain child of the legend Dadasaheb Phalke Chitranagari founded by him in 1977.More than thousands of films had been produced till now in this mighty film city which includes permanent sets of court,prison,temple,mountains,lakes,garden and even artificial waterfall. The film city covers around 520 acres and has approximately 42 outdoor shooting locations and 16 studios.
This renowned film city is so vast that at the same time around 1000 sets can be erected simultaneously.It is definitely going to be a treat for the eyes to view these beautiful studios and and man made mountains,etc. Various tour agencies keep arranging tours to the film city which can be kept personal or can be in groups. so if you are a movie lover then a trip to this place is one of the best things to do in Mumbai with friends
Location: Film City Rd, Goregaon, Mumbai
Timings: 10 AM – 5 PM
Entry Fee Starts at INR 600/-
5) Have a look at the grandeur Mount Mary Basilica,Bandra
This beautiful Roman Catholic Church is situated atop hillock near Lands end Bandra,every year a week long fair is celebrated in the month of September in honor of Mother Mary's Birthday. The shrine is visited by people from all walks of life and faith to show their gratitude or prayer for favours. The unique feature of the church are the wax figures of different body parts offered as offerings to the statue of Mother Mary for getting healed for different ailments. The church was destroyed during the Mahratta invasion of Bassein,led by the Peshva Brahmin Chimaji Appa and it was rebuilt in British Bombay just 100 years back.
If you are after some spiritual peace then do stop by this charming church for Mother Mary's blessings an ideal place to celebrate Christmas in Mumbai. When planning a trip to Mumbai don't forget to add on this tourist spot in your checklist of the things to do in Mumbai for one day.
Location:Basilica of Our Lady of the Mount, Bandra West, Mumbai
Timings: Weekdays – 8:00 AM – 8:30 PM (Church is closed between 1:00 pm to 2:00 pm) Sun – 10:00 AM – 7:00 PM
Entry Fee: Free
6) Enjoy a calm evening stroll at the Marine Drive
Out of the many fascinating things to do in Mumbai a tranquil walk at the Marine drive certainly tops the list. whether you are with your family or a lone traveler the sunset view by the Arabian Sea,on the Marine Drive is definitely a blissful treat for soul. The queen's necklace as it is fondly called stretches from the southern end of the Nariman point and ends at the Chowpatty beach.This arc shaped boulvevard have a long chain of palm trees to add on to its charm.
Location:Netaji Subhash Chandra Bose Road, South Mumbai
Timings: Open 24/7
Price: No entry fee
7) Enjoy Shopping at Colaba Causeway
Colaba Causeway or the Shopper's Paradise as it is known among the shopping lovers is the most happening tourist destination here you will come across a variety of shops selling gorgeous clothes, beautiful accessories to elegant home decor items.There is something for everyone to buy. Apart from shopping outlets one can also enjoy lip smacking food or sip chilled beer at any of the best restaurants lined up in the Colaba Causeway. This is the hot favorite place to hang out with family or friends.Shopping at Colaba is one of the fun things to do in Mumbai.
Location: Colaba Market, Mumbai
Entry fee: Free of cost
Timings: 9 am – 11 pm
8) Visit the Gateway of India and enjoy ferry ride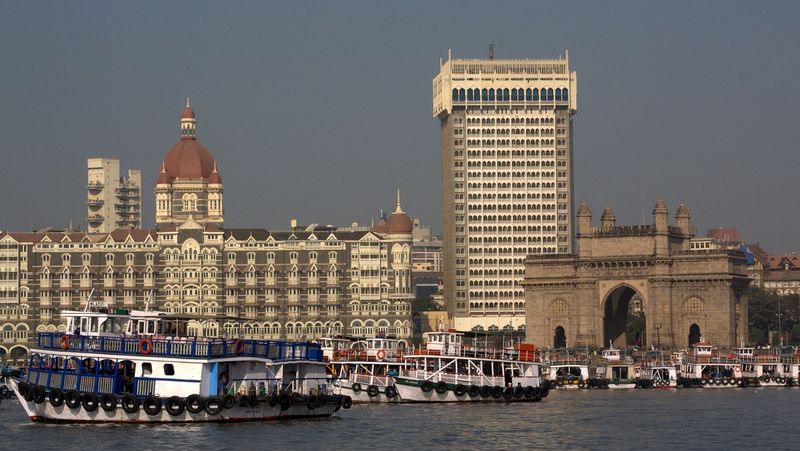 Among the popular landmarks The Gateway of India is the most important one, it is synonymous to Mumbai. The main motive behind the construction of this monument was to welcome King George v and Queen Mary to Mumbai. The architecture of this place is highly influenced by Indo Arabic and western Architecture.
Tourists can avail ferry services from this place and sail through to reach the Elephanta caves while on the ferry travelers can witness the best of the sunset views and enjoy the voyage on the mighty Arabian sea. Definitely include the activity of riding the ferry in the list of amazing things to do in Mumbai.

Location:Apollo Bandar, Colaba, Mumbai, Maharashtra.
Timings: opens 24 hours every day
Entry Fee: Free of cost
Ferry Ride Charges: ₹ 150 (approx.)
9) Have a fun-filled day at Imagica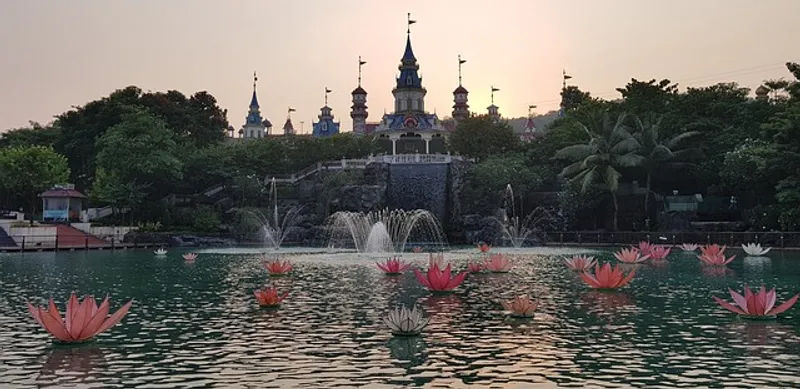 Affectionately known as "India 's Disneyland" Imagica is the biggest theme park in India offering both water and adventurous activities while maintaining international standards. This theme park is the perfect venue where one can dine, entertain and dine all at one place. If you love to indulge in adventurous rides then the park offers variety of rides to rush up your adrenaline and if you are fond of water based activities then you can visit water park of Imagica. To be at this unique theme park is for sure among the best things to do in Mumbai for kids and elders alike.
Entry fee: ₹1,499 for adults, ₹1,099 for kids
Timings: 11 am to 6 pm; Park opens at 9:30 am for breakfast
Location: Khopoli, Mumbai-Pune Expressway
10) Spend a Joyful day at the Juhu beach
Juhu Beach is located on the Arabian shores. It is the longest beach consisted of rocky formation. This beach is the hot tourist destination and thousands of visitors visit the beach every year. while at Juhu don't forget to witness the mesmerizing sunsets or have a calm and relaxing walk on sands of the beach.
The popular Juhu Chowpatty always remain busy selling the famous street foods like pav Bhaji,Misal pav,panipuri to name a few.Weekends are the busiest days when people from all walks of life whether young or old throng this place. Many Bollywood Celebrities have built up their homes at the posh localities of Juhu Suburban. A visit to the Beach is one of the romantic things to do in Mumbai for couples.
Location: Juhu, Mumbai, Maharashtra
Timings: 24 hours
Price: Free of cost
11) Visit the Mumba Devi temple to get spiritually charged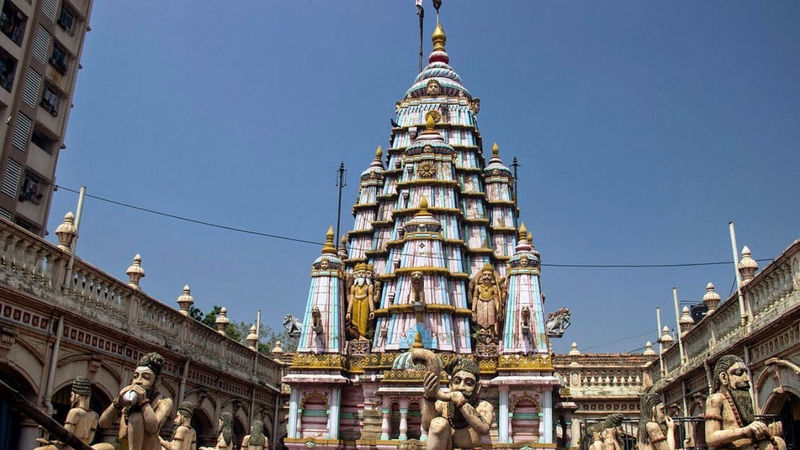 The present day Mumbai got its name from Goddess Mumba Devi in whose honor this 18th century old temple has been constructed. According to legends the temple is dedicated to Goddess Parvati who reincarnated as a fisherwoman to master the art of perseverance and concentration on Lord shiva ' s advice. The deity of the Goddess Mumba Devi is sculpted out of the black stone and is adorned with a crown, a nose stud and a golden crown. A visit to this historical temple is counted as one of the most exciting things to do in Mumbai.
Location: Mumba Devi Marg, Zaveri Bazaar, Bhuleshwar, Mumbai
Timings: 4 AM to 9 PM from Tuesday to Sunday,Mondays are closed
Entry Fee: Free entry
12) Visit the Red Carpet Wax Museum
Red Carpet wax Museum is surely going to attracts your eyeballs. This museum has housed many famous and prominent personalities from around the globe who had excelled in different fields whether it be politcs ,entertainment,etc. The eminent celebrities whose wax statues are kept in the museum are Mahatma Gandhi,Albert Einstein, Barack Obama,etc.Visitors are allowed to get clicked with their favorite wax idols. Certainly this museum tops the list of things to do in Mumbai with family and kids.
Location: Ghatkopar West
Timings: 9:45 am to 09:30 pm
Entry Fee: ₹250 for weekdays; ₹350 on weekends
13) Adventurous ride to the Essel World
Essel world is the most sought after amusement park in Mumbai.It is worth spending the whole day at the park chilling out and enjoying the rides like crazy cups,hoola loop,caterpillar,shot and drop etc to brighten up your kids' day and at the same time get the opportunity to relive your childhood days.This theme park got the best water park to beat the summer heat with fun filled rides like Brat Zone,Wetlantic,etc.You must not miss out on these activities rather include them as the top things to do in Mumbai with kids to have a fun loaded weekend.
Location: Borivali West
Timings: Monday to Thursdays – 11:00 am to 6:00 pm,Friday to Sunday – 11:00 am to 7:00 pm
Entry Fee: Ranges between ₹ 390 to ₹ 1290
14) Tour of Jijamata Udyan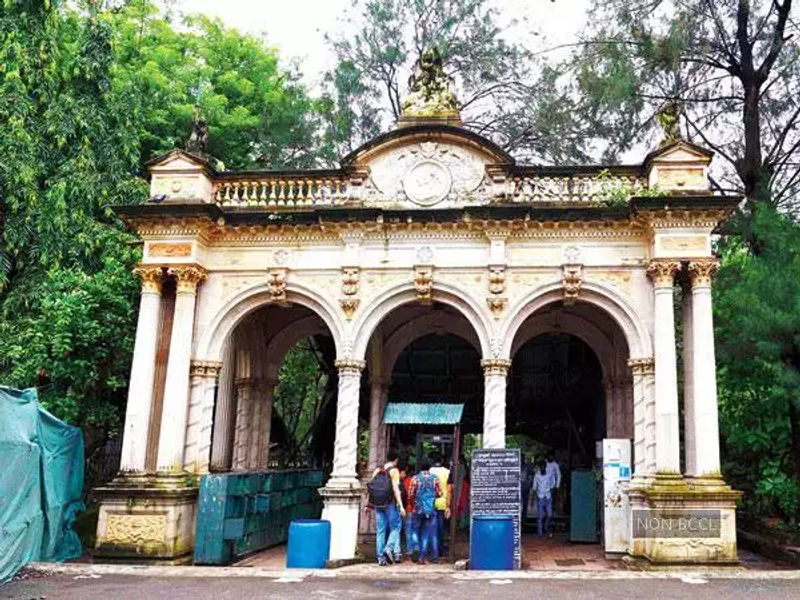 If you are a wild life lover then the Jijamata Udyan is definitely the place for you to visit and enjoy your day.Formerly known as Ranichi Bagh which means Queen's garden is a home to a variety of wild animals.Royal Bengal Tigers are the main centre of attraction for the visitors. Besides,penguins and different species of birds also share this zoo. These cheerful and friendly penguins always win the hearts of their guests with their adorable gestures and moves.
The vibrant and lively chirps of the sweet Chirping birds keep echoing in the entire Zoo. Now known as Veermata Jijabai Bhonsle Udyan this sanctuary is named after the mother of the Maratha ruler Shivaji Maharaj. A tour to this wild sanctuary is one of the most exciting things to do in Mumbai for any wildlife enthusiast .
Location: Byculla East, Near Byculla Railway Station, Mumbai
Timings: 9:30 AM – 5:50 PM
Entry: ₹50 for adults, ₹25 for kids
15) Enjoy A Joyful Ride on Bandra Worli Sea link
Bandra Worli Sea Link is a eight lane cable bridge connecting Bandra with Worli. This bridge also known as Rajiv Gandhi Sea link is a best example of Civil Engineering constructed with the aim to reduce the traveling time between these two suburbans. This link is a perfect blend of natural beauty and man made miracle. Built over the Mahim Bay the bridge adds the elements of splendour and elegance to the city of Mumbai. If you are fond of long driving then a ride on this link is one of the enthralling things to do in Mumbai . The sea link looks more amazing during the night when the lights twinkle over it.
Location: Mahim Bay, Maharashtra 400030
Timings: 24X7
Price: Free of cost
16) Indulge in Sports activities in Mandwa Beach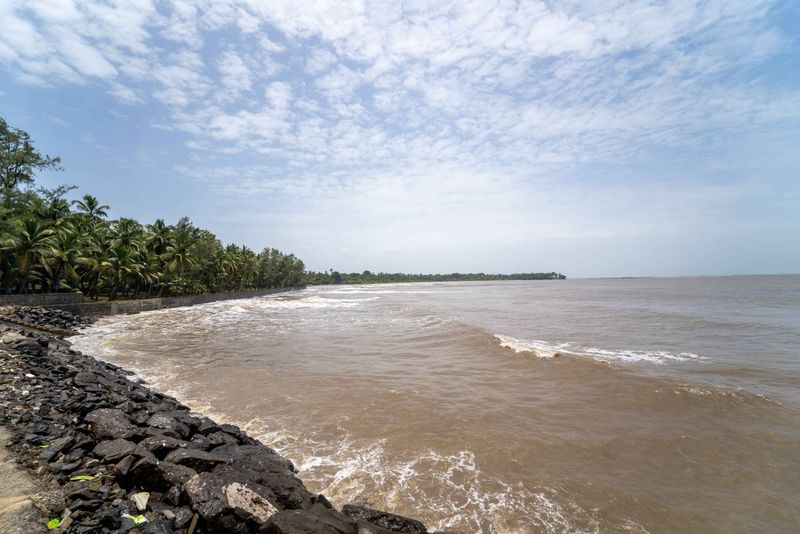 The beautiful and serene Mandwa beach falls under the Raigad district of Maharastra. The Pristine beach is a popular water sports destination among the locals and tourists alike. Not only water sports activities but a ferry ride away from Mumbai to Mandwa beach is one of the most interesting things to do in Mumbai.
Price: INR 5500 onwards
Location: Mandwa Village
Timings: NA
17) Enjoy a soulful walk on the Aksa Beach
If you are looking for a perfect getaway for your family holiday then the Aksa Beach situated in the Aksa village in Malad,Mumbai is the right choice the beach has got some of the best Private cottages and luxury resorts which are rented out to the tourists. This alluring beach is is the longest shoreline of Mumbai and the cleanest one.
Though this coastline is the popular vacation spot but swimming is not advisable on the beach as the tides most of the time are strong and keep shifting. So if you want to spend some quality time with your family or friends in tranquility then a outing to this beach must be on your list of the best things to do in Mumbai on weekend.
Location: Aksa Village, Malad, Mumbai
Entry Fee: Free of cost
Timings: 24 x 7
18) Appreciate the beauty of the Madh Island
Madh Island is a collection of many small fishing villages and farmlands in the northern part of Mumbai.The place is covered by the Arabian Sea on the west and the Malad creek on the east and includes beaches like Aksa beach,Silver beach,Erangal beach,etc. Madh fort is the hot tourist spot of this Island it was built by the Portuguese as a watchtower.
So if you want to have a break from the hectic city life and looking for some fresh air then Madh Island is a perfect destination for you and your loved ones to spent some quality time in a relaxing mood. Tourists can reach this mesmerizing island by a ferry from Mumbai or can reach the place by an hour long drive. Madh Island is the one of the best places to visit in Mumbai during Christmas, here you can visit the ancient portuguese styled churches or can roam around on the Aksa beach. A visit to this Island must be included among the things to do in Mumbai for one day.
Timings: 24 x 7
Location: Madh island, Mumbai, Maharashtra
Ticket prices to ride the ferry: ₹13 per person , ₹10 for bikes
19) Sanjay Gandhi national park- paradise for Wildlife lovers
If you happens to be in Mumbai then a joyful ride to this national sanctuary must be added to your checklist of the best things to do in Mumbai on weekends. The main inhabitants of this Zoo are spotted deer, leopards,Palm Civets,Porcupine, For Horned Antelopes,Mouse Deer ,Etc. Moreover,birds like Sea Eagle, Paradise Flycatcher and Brown Headed Barbet are frequently seen in this place.Some of the other attractions of this park are toy train rides, boating and trekking activities up to the Gandhi tekdi
Location: Borivali East, Mumbai
Timings: 7:30 am to 6:30 pm . The national park remains closed on Mondays.
Entry Fee: INR 48/person. Extra charges for mini train ride, boat ride and safari.
20) Chhatrapati Shivaji Terminus- Incredible Architectural masterpiece
Once declared as a world heritage site under UNESCO this marvelous building is one of the most visited place in Mumbai. This monument is a perfect reflection of the Victorian Gothic Architecture. It is synonymous to Mumbai and is entitled as the historical landmark of this bustling Maharashtra capital city.
The old name of this Terminus is Victorian Terminus and it functions as the headquarters of the central railways and is linked to all the parts of India. The elegant railway station is always bustling with the sounds of the long distance trains as well as with the local trains. One of the best things to do in Mumbai is to be a spectator of this quintessential Gothic engineering masterpiece which is the first railway station in the Indian history.
Location:Chhatrapati Shivaji Maharaj Terminus, Fort, Mumbai, Maharashtra
Timings: 24X7
Entry Fee: Free
Conclusion
That's a wrap of our finely curated list of things to do in Mumbai. Hope you can pick your favorite, and get back home with the best memories from your Trip. With this many things to do, looking for a good hotel that fits your budget is a hassle that you can trust us with. Just Visit the BYO Website and pick from an assortment of hotels ranging from luxury villas to budget lodgings available. Get the best holiday experience at budget-friendly Mumbai hotels and enjoy your holidays to the fullest.